Zak Williams, son of late Robin Williams, speaks at Alzheimer's Alliance of Smith County luncheon
Published: Sep. 28, 2023 at 6:56 PM CDT
|
Updated: Sep. 28, 2023 at 7:10 PM CDT
TYLER, Texas (KLTV) - It's been nine years since we lost actor and comedian Robin Williams, who died by suicide in 2014.
Among those most deeply impacted by Robin's death was his son, Zak, who was in Tyler on Thursday to share his story of healing.
"I had a specific stigma associated with mental health, and when I actually started identifying my relationship with stigma, I realized I needed to find ways to share my story," Williams told KLTV.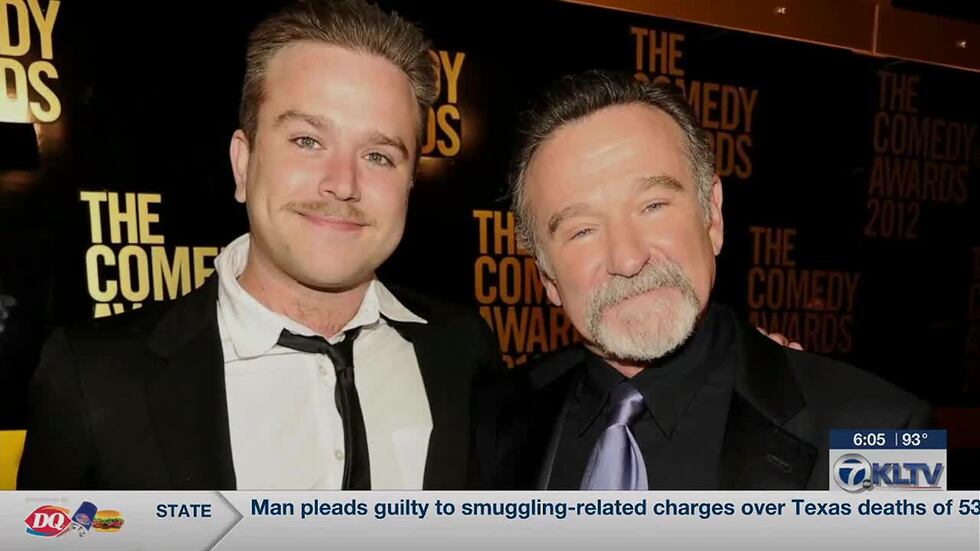 Speaking at the Alzheimer's Alliance of Smith County's annual Butterfly Hope Luncheon, Williams focused primarily on those who care for others; people he said often neglect their own mental health.
"We need to establish ways in which we're prioritizing mental hygiene on a daily basis," Williams said. "And often, we do forget about that because we're so focused on supporting others in need."
Williams' work as a mental health advocate started with his own experience; recognizing past trauma and finding ways to heal.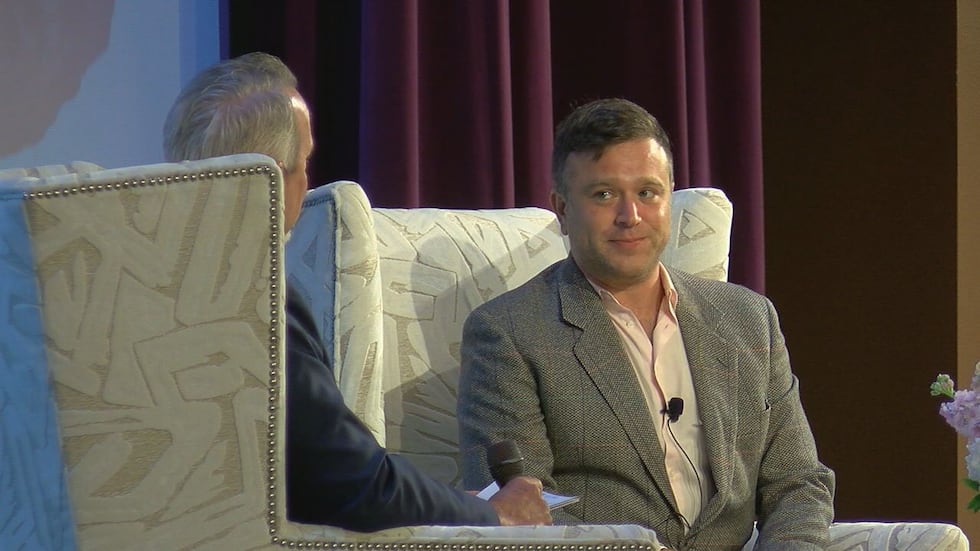 "I was diagnosed with complex PTSD, generalized anxiety disorder and depression. And I discovered that through service I could start healing the trauma and focusing on myself through things like mental hygiene," he said.
Williams' appearance at the luncheon was also personal. After his father's death in 2014, an autopsy revealed the actor was suffering from an incurable brain disease called Lewy Body Dementia, a disease already taking its toll, according to Zak, who would later say he could see his dad "slowly drifting."
Now, as Williams travels the country helping others, it is his father's legacy of service that keeps him going.
"When it comes to thinking about my father, I think about his good works. He was so focused on helping people laugh, helping people discover more about themselves and the human condition. And he was also very focused on charitable activity. That was something that was very meaningful to him and so that's often how I think of him," he said.
Money raised at Thursday's luncheon will help support the Alzheimer's Alliance of Smith County and the programs the offer, including counseling, support groups, and education efforts.
Copyright 2023 KLTV. All rights reserved.