Nacogdoches authorities investigating possible arson at city park
Published: Sep. 29, 2023 at 8:06 AM CDT
|
Updated: Sep. 29, 2023 at 6:47 PM CDT
NACOGDOCHES, Texas (KTRE) - Nacogdoches Fire and Rescue is investigating an overnight fire at Maroney Park.
The Nacogdoches Fire Department responded to an active fire burning at the park, located across from Nacogdoches High School in the 2100 block of Maroney Drive, around 2 a.m. Friday. According to a press release from the city of Nacogdoches, the wooden playground structure will be closed until further notice as a result of damage from the fire.
The pickleball courts, newly constructed restroom and Splashadoches Splash Pad were unaffected by the fire and will remain open.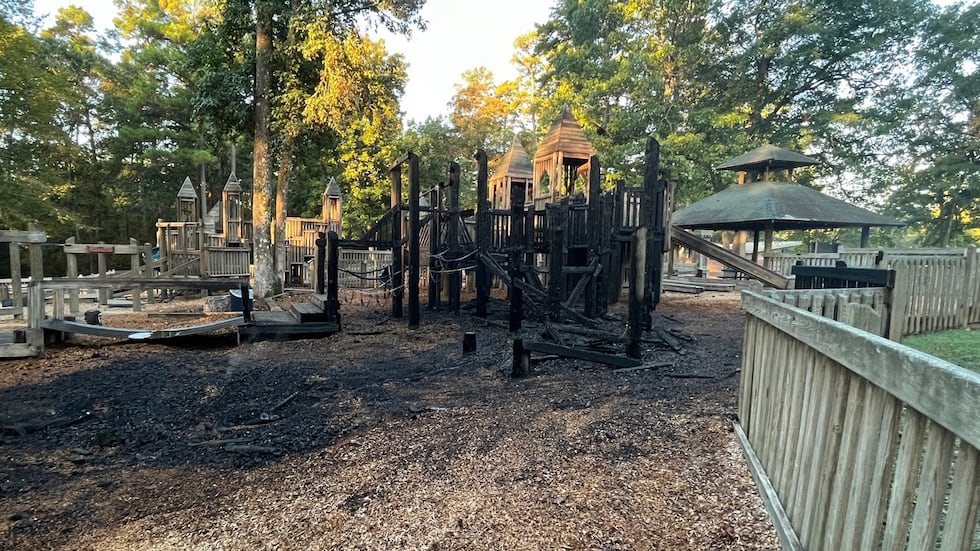 Anyone with any information regarding the fire is encouraged to call CrimeStoppers at 560-INFO.
Copyright 2023 KTRE. All rights reserved.