Man allegedly led Lufkin police on high-speed chase with car door open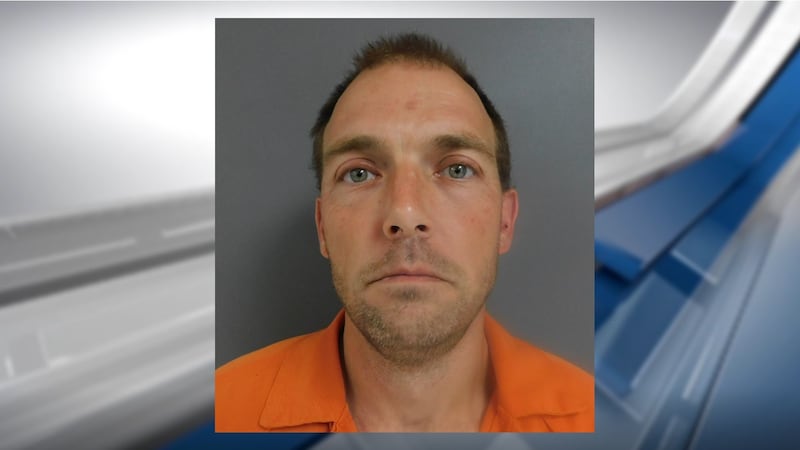 Published: Sep. 29, 2023 at 7:15 PM CDT
LUFKIN, Texas (KTRE) - Lufkin police arrested a Splendora man after they say he led officers on a high-speed chase with his door open on Thursday evening.
Richard Alldredge, 37, of Splendora, was arrested after leading Lufkin Police on a high-speed pursuit yesterday evening.
Officers said they were attempting to check Alldredge's welfare following a report of a man in a Ford sedan driving with his driver's door open. When officers located Alldredge at the intersection of College Drive and South First Street, they said he was sitting at the red light with the door still open, not wearing a seat belt and appeared agitated and allegedly ran the red light when officers pulled beside him to make contact.
Police said a pursuit then ensued from College Drive to Loop 287. After traveling northbound on Loop 287, Alldredge took the Ford Chapel Road exit, and was said to have begun driving erratically past vehicles and people in front of the Lufkin High School practice fields. At the Lufkin Avenue intersection, Alldredge went under the overpass and took the southbound feeder the wrong way, driving into oncoming traffic. He continued onto the Loop a short distance before slow rolling his vehicle into a tree line.
Alldredge allegedly fled on foot into the woods, but officers caught up to him and placed him under arrest. Top speeds during the 8-minute pursuit reached 90 mph.
Alldredge is charged with evading with a vehicle, evading arrest, and possession of a dangerous drug for 97 packets of suboxone for which he had no prescription. The drug treats opioid addiction.
He remained in the Angelina County Jail Friday evening and as of 6 p.m., his bond had not been set.
Copyright 2023 KLTV. All rights reserved.