Gregg County agrilife agent gives advice for treating destructive army worms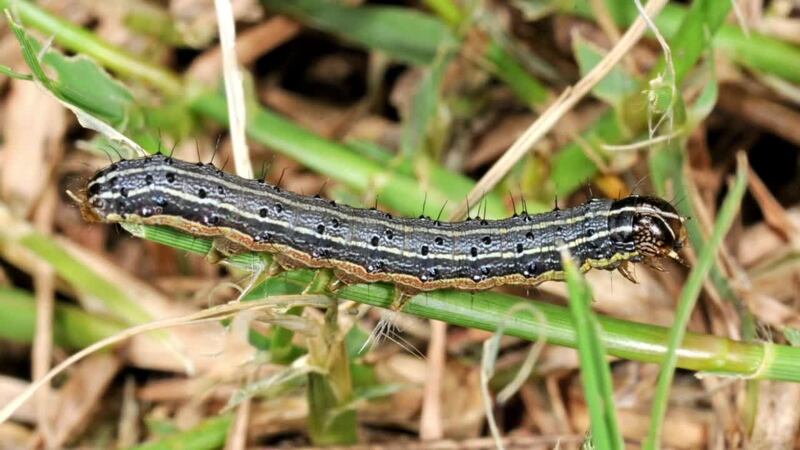 Published: Oct. 1, 2023 at 4:46 PM CDT
|
Updated: Oct. 2, 2023 at 6:26 AM CDT
TYLER, Texas (KLTV) - As we move into the East Texas fall and the weather cools, many insects will begin to disappear, but not all of them.
in Gregg county reports to Ag agents is that a familiar destructive pest is back again.
With the recent rains and cooler temperatures, residential lawns are green again, but that has brought an unpleasant visitor.
Army worms.
"Their actual full name is the 'fall army worm'. They do hit in the fall, they can hit early. They don't really have a time frame," says Gregg coounty Texas A&M Agri-life extension agent Shanequa Davis.
Davis has already gotten numerous calls from Gregg county homeowners that the pests have arrived.
"What I've been receiving is more homeowner phone calls. I've had a few this past week or so," she says.
And why are they showing up now in residential areas?
"It's because homeowners are watering their grass, watering their plants," says Davis.
Highly destructive, in just a few hours the caterpillars can turn green areas into brown wastelands. What makes them particularly destructive, is they're not particular.
"They're not picky about what they eat as long as they have some forage," the Agri-life agent says.
Moths lay eggs in areas near desirable food sources, such as lawns. Adult moths, will lay up to 1,000 eggs in a single night.
Davis advice is to stop them before they eat your lawn down to the dirt.
"They grow quickly. So if you start seeing any little green worms, that's when you need to treat with an insecticide," she says.
Davis says the worms can be treated with a commercial pesticide, provided you follow instructions, or a professional exterminator.
Copyright 2023 KLTV. All rights reserved.