Delayed passage of farm bill could affect many ranchers and farmers across Texas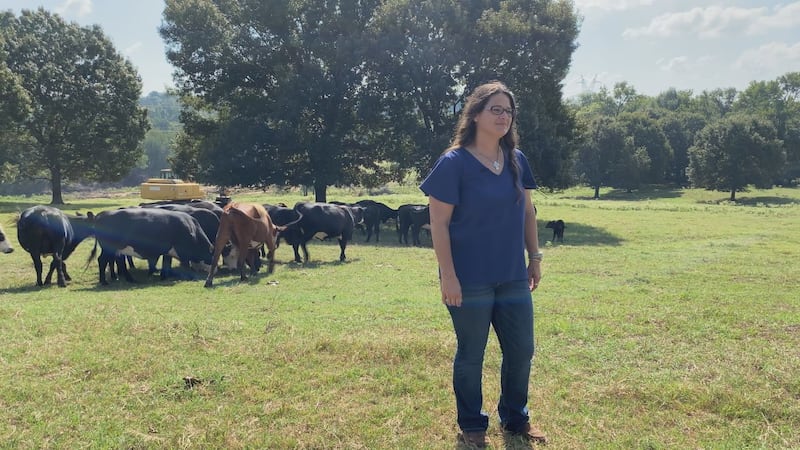 Published: Oct. 2, 2023 at 7:47 AM CDT
TYLER, Texas (KLTV/KTRE) - Even though the shutdown was averted over the weekend, one piece of legislation that was not passed was the 2023 farm bill.
This bill is considered the most significant piece of federal legislation for food and farming across the nation.
As of now the deadline to pass a new farm bill has been extended but a replacement bill is far from ready.
The farm bill is renewed every five years, it funds a wide range of programs that include crop insurance, loans to farmers, and food programs such as SNAP, formally known as the Supplemental Nutrition Assistance Program.
James Stovall has been raising cattle and producing hay for over five decades, he understands the impact this bill has in everything he does.
"This farm bill doesn't just cover the cattle, it's covering the people that grow the crops, it everything, this is what feeds our nation," said Stovall.
Right now, farmers and ranchers are under the 2018 farm bill but a lot has changed since then, such as the pandemic, the war in Ukraine, and the economy.
"Fertilizer is so high all of our equipment is so high, the fuel all goes into producing a calf to the market," said Stoval..
Another thing that falls under the farm bill is disaster relief, something Stovall along with many farmers and ranchers are needing right now due to drought conditions across the Lone Star state.
"Smith County has now been declared a natural disaster due to the drought... hundreds of people filed for disaster supplement," said Kacy Mitchell the president of the Smith County Farm Bureau.
Mitchell is also, the 5th generation of a family-owned cattle and calf operation on the outskirts of Tyler. She says a delay in a new farm bill puts additional funding on hold for farmers.
"This is a make or break for a lot of these farmers and ranches because what happens is if they don't have this money then they have to sell off herd… input cost is so high they dont have the dollars to spend," said Mitchell.
She also says the farm bill also provides operational loans for farmers and ranchers to operate for the next year to stay in business.
"It is the most critical bill that will be passed for American producers and consumers," said Mitchell.
Even through the challenges they face to bring food to our grocery stores and tables, they do it because this is the passion they choose.
"What we do is really because we love it, it's the kind of life we like," said Stovall.
Programs under the current farm bill are expected to continue until the end of the year, that's around the same time Congress is expected to pass the 2023 farm bill.
Copyright 2023 KLTV. All rights reserved.