Girl raped, killed; brother also slain; authorities ID suspect 42 years later
"Sadly, he will never face an earthly judge or jury to answer for his crimes"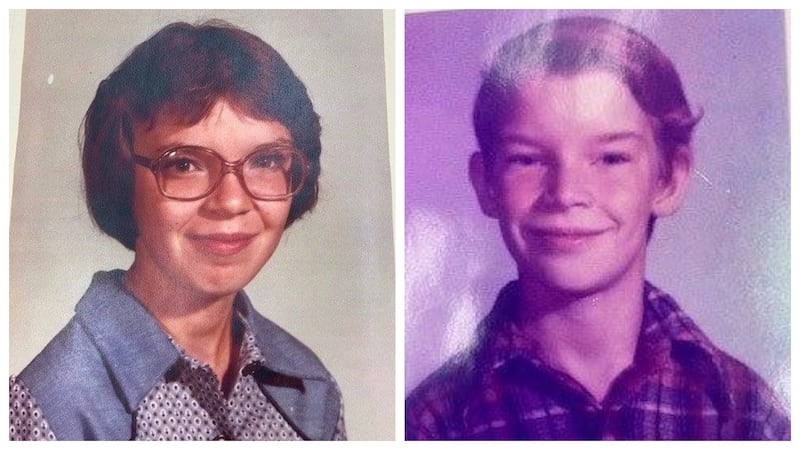 Published: Oct. 19, 2023 at 5:35 PM CDT
TEXARKANA, Ark. (KSLA) — The father did it.
More than 42 years after the slayings of Karen Alexander and her brother Gordon, advancements in DNA technology coupled with the tenacity of a retired Texarkana, Ark., police captain and a well-known forensic criminologist have led to that conclusion.
That was the focus of a news conference Texarkana, Ark., Police Chief Michael Kramm held Thursday morning. He shared an account of how the investigation came to this point accompanied by a letter from Miller County Prosecuting Attorney Connie Mitchell.
"After reviewing your comprehensive report and meeting with you personally to discuss the case, your findings and theories, it is my opinion that Weldon Alexander, father to Karen Alexander and Gordon Alexander, is the sole, viable suspect in their murder," Mitchell wrote Oct. 11 to Capt. Calvin Seward and Dr. Todd Steffy. "I believe probable cause exists for the issuance of a warrant for two counts of capital murder.
"Specifically, Mr. Alexander committed or attempted to commit rape against his daughter Karen and in the course of and in furtherance of said rape, he caused the death of his daughter, Karen. Further, Mr. Alexander, in the course of and in furtherance of the rape of Karen Alexander, or in the immediate flight therefrom, he caused the death of his son, Gordon Alexander.
"It is my understanding that Weldon Alexander died in 2014. Unfortunately, his death prohibits me from seeking a warrant for his arrest for the offenses of capital murder. Sadly, he will never face an earthly judge or jury to answer for his crimes."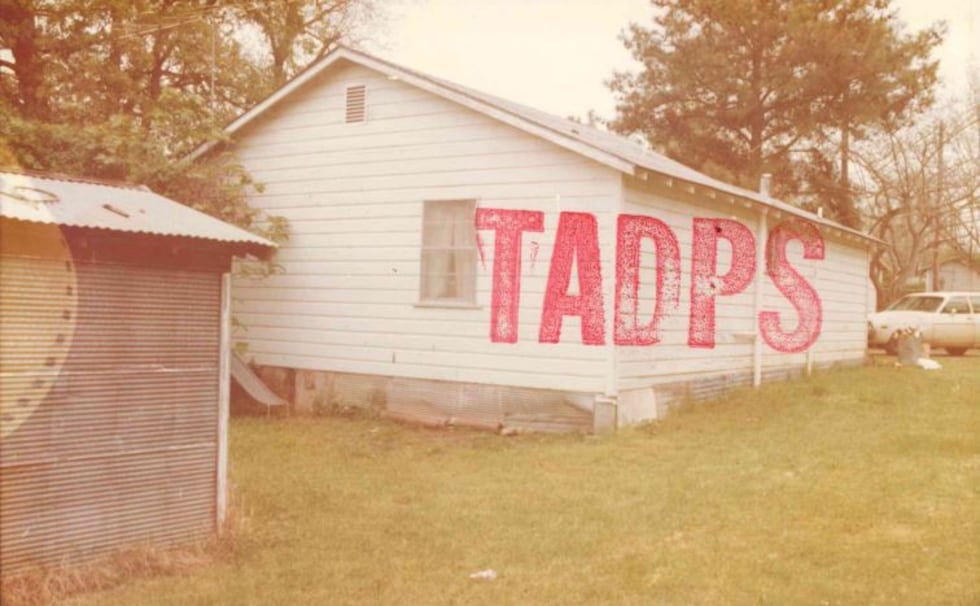 Kramm said Karen and Gordon Alexander were brutally murdered April 7, 1981, at their home in the 500 block of Baden on College Hill in Texarkana, Ark.
"For decades TAPD detectives have combed through the case files time and again searching for anything that could lead to the identity of a suspect and bring some resolution to the many lives impacted by this crime," he said. "Although 42 years have passed since the slaying, we have now identified a lone suspect in this heinous case."
The police chief, in his prepared remarks, detailed how the children's mother was in the hospital at the time of the murders and how Henry Lee Lucas once falsely confessed to killing the children.
Kramm's comments also recount step by step Seward's and Steffy's efforts to solve the crimes.
"It is our hope that the friends and remaining family of Gordon and Karen Alexander may find some peace in knowing that scientific and circumstantial evidence has been revealed sufficient to resolve this 42-year-old case," the police chief said. "We wish to express our greatest appreciation to the team of retired Texarkana Arkansas police Capt. Calvin Seward, Dr. Todd Steffy of the Arkansas State Police Cold Case Unit, Kelly Dixon of the Arkansas State Crime Lab and so many other detectives, police officers, concerned citizens and advocacy groups who provided information and assistance in this case."
Seward got permission to reopen the investigation last year.
"I kept a picture of the kids right above my desk and I would look at them and I would go right to the photos and look at those kids. It would break your heart. I got kids the same age; my daughter was a classmate of Karen."
Below are Kramm's prepared remarks and a copy of Mitchell's letter to Seward and Steffy:
CRIME IN THE ARKLATEX:
Copyright 2023 KSLA. All rights reserved.