East Texas farmers face rising prices as they begin to fertilize for next year's crops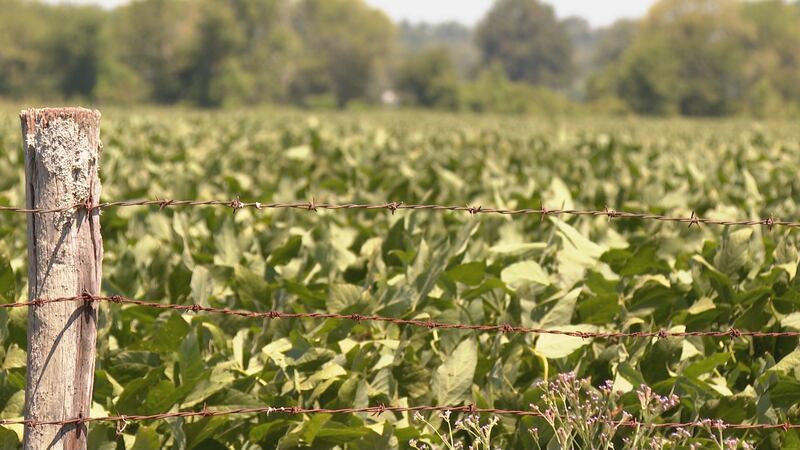 Published: Oct. 22, 2023 at 7:04 PM CDT
|
Updated: Oct. 23, 2023 at 7:25 AM CDT
GREGG COUNTY, Texas (KLTV) - With fall upon us and winter on the way, we've reached a critical time for farmers and ranchers to replenish the soil.
Preparing the ground can make the difference between a big harvest or just an average one.
Work to make the soil ready for early spring planting and next year's crops is already underway, but the process of revitalizing and fertilizing has become more expensive.
Numerous factors drive costs, starting with global demand for fertilizer ingredients. Compared to 2020, the prices for ammonia, nitrogen and potash have risen from 134% to 210% above normal.
The summer drought and roasting heat of August and September diminished chances of a late summer harvest.
"Because we were so dry as well as hot, those higher temperatures will also decrease forage production," said Vanessa Corriher-Olsen, Ph. D., of Texas A&M Overton.
"A lot of counties were hit with devastating wildfires that burned up a lot of their hay fields. We were in a drought, so they didn't have a lot of production going on at that time," said Gregg County Texas A&M Agri-life Extension Agent Shaniqua Davis.
Though the recent rainfall has been a positive, it's not the only factor in success.
"Nutrients and fertilizer are also going to be critical components. How well those forages respond to the most recent moisture will depend on how well that pasture or meadow previously had been managed," Corriher-Olsen said.
Management is the key. Getting the soil properly prepared for planting is as important as caring for the plants as they grow.
As a rule, most growers will fertilize in the fall and spring.
Copyright 2023 KLTV. All rights reserved.