East Texas non-profit 'Bikers Against Bullying' travels across state to advocate for bullied kids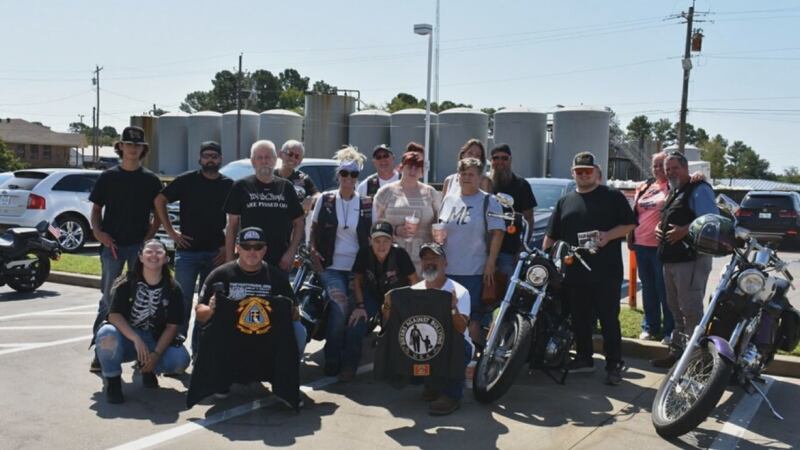 Published: Oct. 23, 2023 at 8:53 AM CDT
|
Updated: Oct. 23, 2023 at 11:39 PM CDT
KILGORE, Texas (KLTV) - When we think about ways to prevent bullying, motorcycles do not typically cross our minds. However, the non-profit Bikers Against Bullying fights against bullying one ride at a time.
"Each one of these children has touched my heart in some way," said Barbara Schelest, founder of Bikers Against Bullying U.S.A. and the East Texas chapter president.
After her grandson experienced bullying, she decided to start this non-profit and has now been doing it for five years.
"As bikers, we choose to go into those shadows and pull them out of the shadows and give them a voice to let them know they're worthy," said Schelest.
When they are notified a kid is being bullied, a group of over 20 bikers gets together to advocate for that child.
"As much attention as we can give that child at that moment, for that three to four hours, we are going to be with that child. We want them to know that time is specifically for them," said Schelest.
Distance is not an issue for the bikers, as they travel across the state to be there for kids.
"We'll go all the way to Houston, Texas, if we need to from all the way up to Texarkana. Wherever a child needs help, that's where we are going to go," said Charles Gamez, the upcoming vice president of the non-profit.
Just this year, they have seen an increase in calls from elementary and middle school kids.
"When schools start around the holiday, after Christmas break, it seems like we get more kids that call us," said Schelest.
The bikers also escort the kids to their school, attend football games, and even bike with them because they understand the impact of having support.
"There could be a kid that is having suicidal thoughts, and I was one of those kids. I got through it because a group came to me," said Clayton Lyndsey, a member of Bikers Against Bullying.
They understand bullying can happen to anyone.
"Our organization reaches everybody. It touches everybody because everyone has been impacted by bullying," said Brittany Kelly, the vice president of the non-profit.
That's why they share their stories to motivate every kid they meet.
"This is what happened to me; this is how I got over it. That's all we are about: you're stronger and you're not alone," said Lyndsey.
Copyright 2023 KLTV. All rights reserved.