Lufkin police warn residents to keep vehicles locked after rash of burglaries, car thefts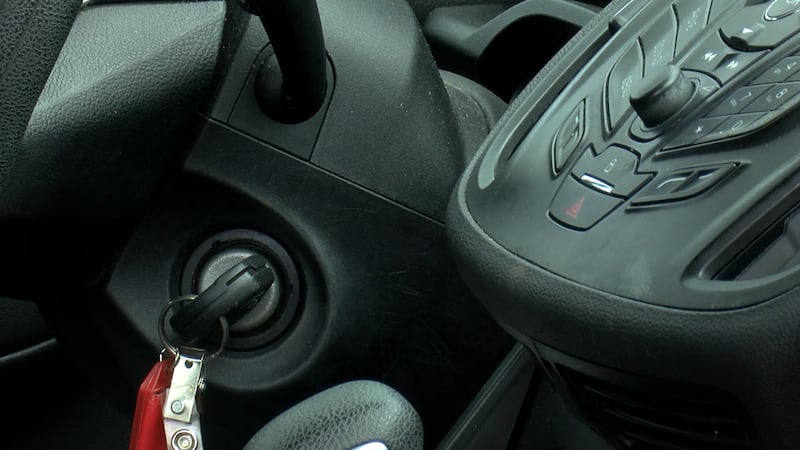 Published: Oct. 26, 2023 at 5:56 PM CDT
LUFKIN, Texas (KTRE) - Lufkin police have shared a reminder to people who live in the city to keep their vehicles protected from burglary and theft.
According to Lufkin Police PIO Jessica Pebsworth, on Thursday morning police took reports on two vehicle burglaries and two vehicle thefts. The vehicles that were involved had been left unlocked, and the stolen vehicles had keys left inside them.
In the 900 block of Jefferson Avenue, a black 2016 Honda HRV (TX LP: NYV6749) was stolen; additionally, a sedan was entered and rummaged through, but nothing was found to be missing
In the 900 block of Westbury a purse was stolen from one of two vehicles that were rummaged through.
In the 900 block of Jane Street, an unlocked vehicle was gone through, but nothing was found to be missing
Finally, in the 300 block of Hunters Creek Drive, a GMC Canyon was stolen from the driveway of a residence. It was later recovered in Hudson off Canary Circle after OnStar shut off the truck. Suspects also appeared to have entered the victim's home by removing a window AC unit.
Pebsworth suggested following these tips to prevent falling victim to this crime of opportunity:
Always keep the doors of your unattended vehicles locked and the windows shut.

Do not leave items of value in your vehicle. These items include purses, wallets, credit cards, electronics, checkbooks, money, Social Security cards, loose change, documents, and paperwork with your printed personal information.

Store valuable tools inside your residence. If needed daily for work, create an easy system to load and unload, such as using storage containers to transport.

Lock your glove box, which should only store your registration and insurance cards. Do not store your vehicle title in the glove box. Store it in a safe place in your residence.

Clear the vehicle of all clutter and personal items. This can give the general impression that other property of value may be kept within the vehicle.

Do not keep a spare vehicle key hidden in the same vehicle. Do not store house keys or other keys in your vehicle.

If possible, keep your vehicle parked under a lighted area that you can check from your residence.

If you have a surveillance security system at home, include your vehicle in the angle of your camera. If you locate a suspicious subject on your property or around your vehicle, do not confront them. Instead, call 911 immediately.

And finally, be a good witness for your neighbors, co-workers, and fellow citizens. Pay attention and be aware of what is going on in your neighborhood and other places that you frequent throughout the course of your day. Report suspicious behavior by calling our non-emergency number at 936-633-0356 or 911 in an emergency.
Copyright 2023 KTRE. All rights reserved.