East Texas family celebrates Day of the Dead to remember their lost loved one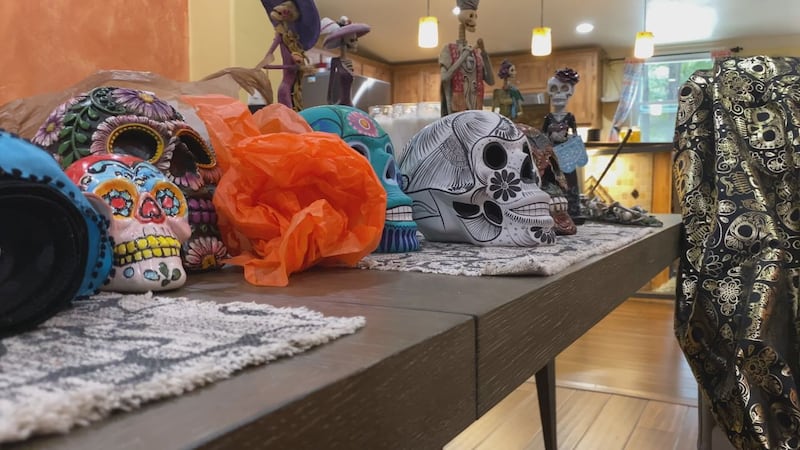 Published: Nov. 1, 2023 at 9:38 AM CDT
Gary, Texas (KLTV) - For more than 3,000 years families have celebrated the Day of the Dead. A tradition that's widely observed in Mexico but also here in Texas.
For a family in East Texas, this day means a lot to them.
"Sometimes life has different plans for you. He left us at a young age," said Nelly Segura, who lost her son.
Segura recalls the last time she saw her son.
"He came back gave me a hug and told me I love you very much.... I never saw him again," said Segura.
Her son Ricardo was killed in an accident when he was 19 years old, three years ago. Since then every year his family prepares an offering to honor him.
"Me making this gesture to him, so he can see and even though he can't say thank you, I know he is grateful."
The Day of the Dead is a time for families to celebrate the temporary return of their loved ones. These altars are decorated with many things that represent that person, including food.
"Something as simple as chocolate milk. He liked it so we do it," said Segura.
Her son also loved her cooking, so Nelly prepared his favorite meals as well to have them ready for him.
"Something so beautiful where all the family comes together to honor your loved ones that are no longer here."
The preparation of an offering takes time, for Nelly and her family it takes around five hours. Each detail means a lot to them because it represents Ricardo.
"Doing this gesture since that I will never be able to do in life again since he is not here," said Segura.
She hopes to continue this tradition.
"When I'm gone, I want my family to continue the tradition of remembering me with things I loved and that they don't forget me," said Segura.
Nelly is the third generation that celebrates the Day of the Dead.
Copyright 2023 KLTV. All rights reserved.