WATCH: Kilgore middle school student surprised by brother's return from deployment in Germany
Published: Nov. 4, 2023 at 4:38 PM CDT
|
Updated: Nov. 5, 2023 at 12:00 PM CST
KILGORE, Texas (KLTV) - School staff worked together to give one East Texas student a moment he will always remember, as he was reunited with his brother after a 10-month deployment.
"I was trying to turn around and talk to my friends, and the teachers wouldn't let me, and I was like, 'What are they doing?'" said Xander Sparks, a seventh grader at Kilgore Middle School.
What Xander didn't know was that his brother, Blaine, who had been deployed in Germany with the Air Force for the last 10 months, was about to surprise him, and teachers were trying to distract him so he wouldn't see his brother.
"A teacher pulled my friend away and told him, I guess, that my face was on the TV that was facing not towards the door where he was at," said Xander.
Seconds later, a moment took place the two of them will never forget.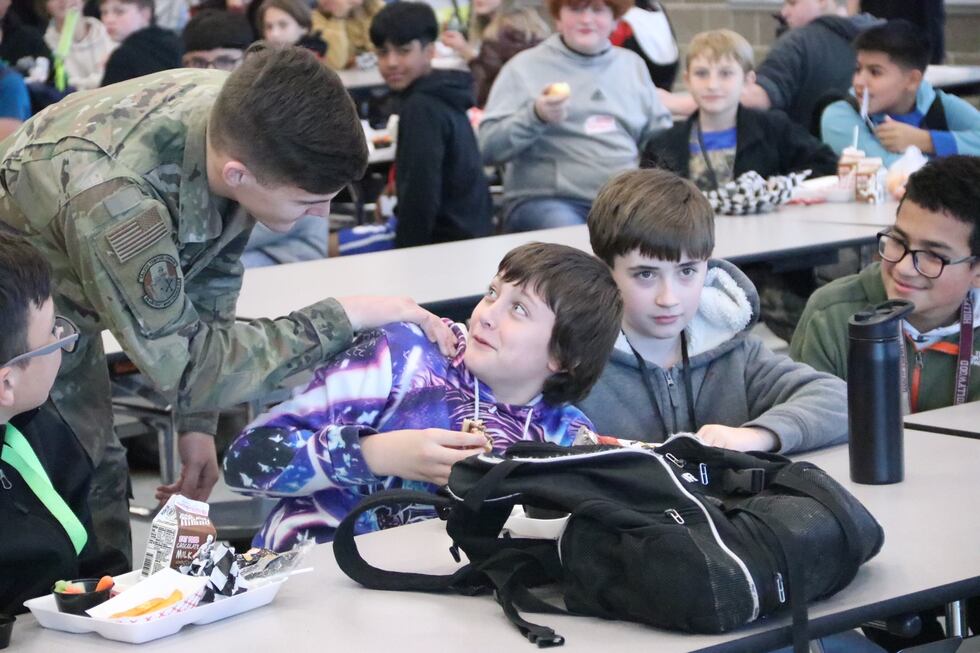 "It's kinda crazy. I never thought I would be in one, but I'm glad I got to be," said Blaine, an A1C in the United States Air Force. "It almost feels like I never left, but at the same time, it's just nice to be able to do all the things we used to do, and it's kinda just like life's normal again."
Copyright 2023 KLTV. All rights reserved.