Enhanced risk for severe storms shifts to southeast
Published: Nov. 20, 2023 at 7:21 AM CST
|
Updated: Nov. 20, 2023 at 2:45 PM CST
EAST TEXAS (KLTV/KTRE) - A First Alert Weather Day will continue into the early evening hours for the eastern sections of Deep East Texas only.
A dramatic change in the location of potential strong/severe storms has occurred according to the storm prediction center. Strong to severe thunderstorms are possible for the southeastern sections of East Texas only into the late afternoon/early evening hours.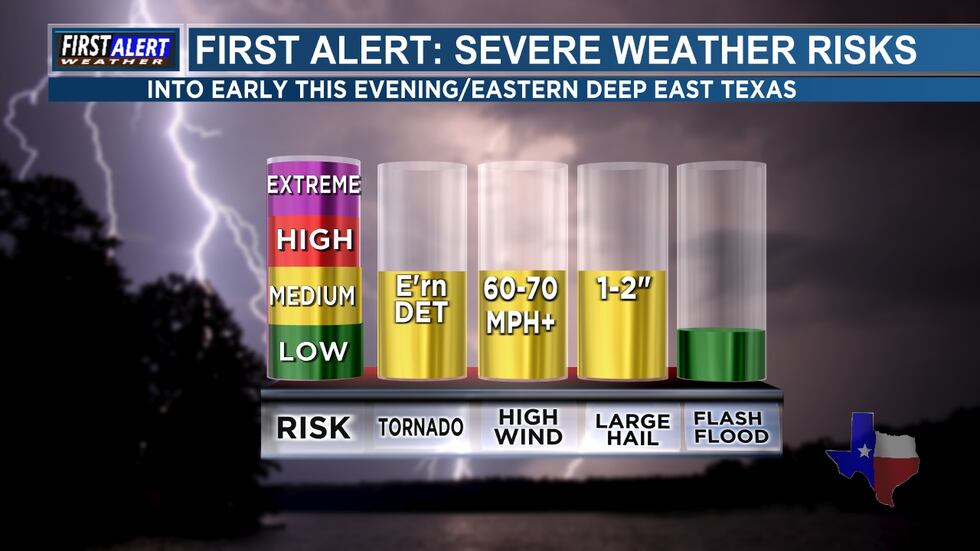 The greatest risk will be strong thunderstorm winds of 60-70 mph, hail from 1″-2″, and isolated tornadoes. A Tornado Watch is in effect until 7 p.m. for portions of East Texas at this time, and the watch is likely to be trimmed very soon to include only the southeastern sections of East Texas.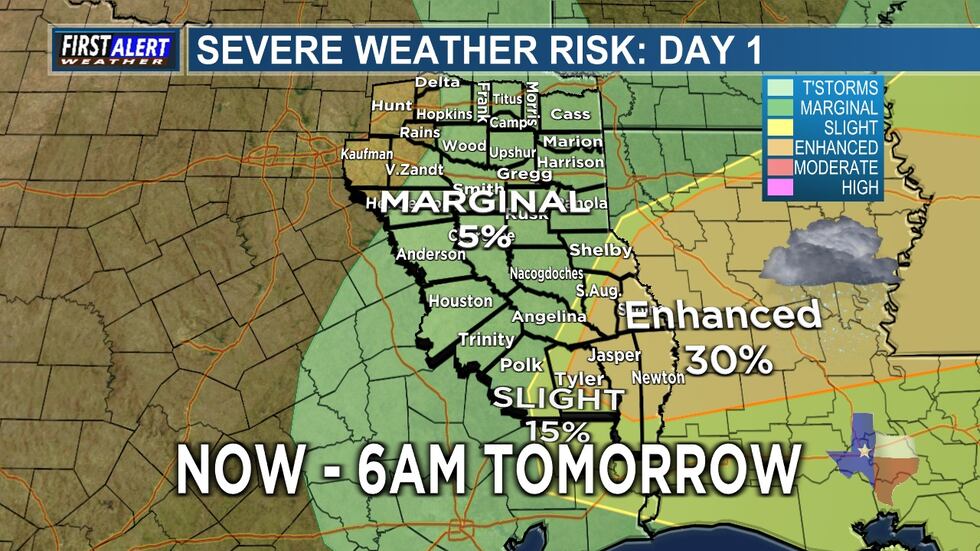 Once the new watch is issued, we will post that for all to see. Please remain Weather Alert. Please make sure all of your batteries are charged and you have multiple ways to receive weather warnings/watches today. http://kltv.thundercall.com/ is the Link to our ThunderCall.
Also, If you haven't done so already, download the KLTV or KTRE Weather Apps. They are free and very handy to have. Again, A MAJOR change in the threat area for severe weather across East Texas this afternoon.
Copyright 2023 KLTV. All rights reserved.