Voicemail left by Sherman High School Principal to theater parent released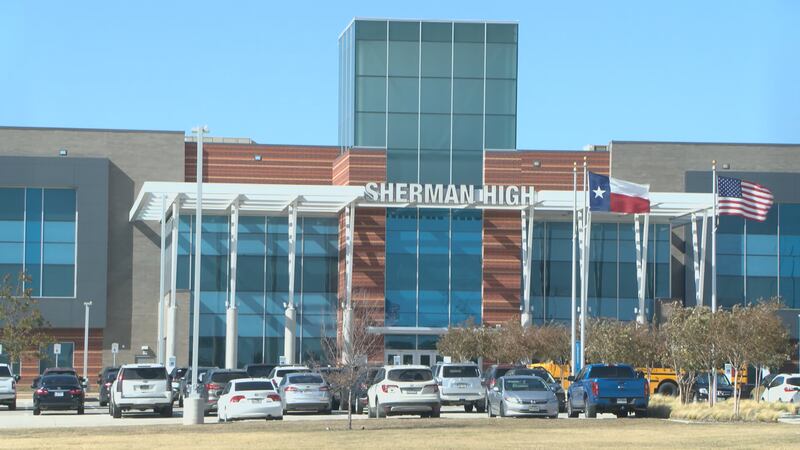 Published: Nov. 20, 2023 at 4:16 PM CST
SHERMAN, Texas (KXII) - While the show will go on, an investigation is pending into the Sherman Theater Department and school leaders involved with recent decisions that prohibited students from playing cross-gender roles.
On Monday, News 12 received a copy of a voicemail left by the Sherman High School Principal, Scott Johnston, to a theater parent about the rule.
Earlier this month, Sherman Theater Parents said they received calls from Principal Johnston about a new gender rule that would be used for the upcoming musical, Oklahoma!
Trustees voted on a complete reversal at last Monday's school board meeting. On Friday, in a special meeting, board members voted to open an investigation.
For the first time, we heard a copy of the actual voicemail left by Principal Johnston.
Johnston begins by introducing himself and letting the parent know he was calling about a casting change before speaking to the parent's child.
"She's currently cast in a male role," Johnston said, "Moving forward, the Sherman Theater Department will cast students, born as females in female roles, and students born as males in male roles."
He adds the district will work to make sure the student has a role in the production.
"Next week we will work out the details and get them in roles that would be great for the show," Johnston said.
He ended the message by encouraging the parent to call him if they had any questions.
In a statement by the district, they said the rule was put in place due to inappropriate content in the musical, however, that is not mentioned in the voicemail.
Sherman ISD said an investigator has not been hired yet.
News 12 will continue to update as more details are released.
Copyright 2023 KXII. All rights reserved.