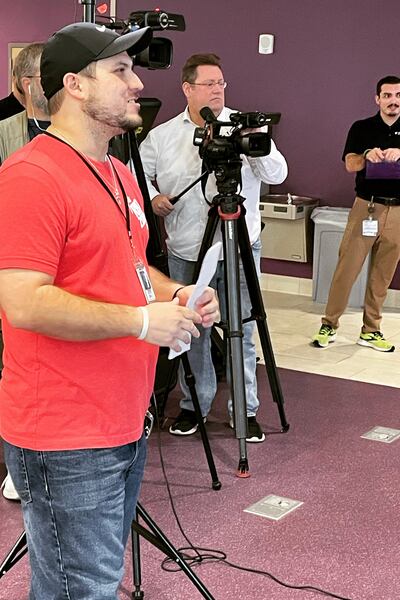 Kyle Owens graduated from Lindale High School in 2010.
He played two years of college football at Kansas Wesleyan University. He hosted a radio show and called some baseball games on the online radio.
He worked for 99.9 KMOO Radio for the last eight years, seven as Sports Director. Kyle called over 400 HS sporting events over the sevemn years as director. He's called football, basketball, baseball, softball and even some volleyball. He's called two state championship football games and been to the state tournament for softball and called games there four out of seven years as director. Was in the booth when Mineola won state in football in 2016 and when Rains won state in softball in 2019 and 2021. In his free time, Kyle likes to watch TV, (sports mostly) and spend time with family.