DaVita supervisor describes confrontation with Lufkin murder suspect
Published: Mar. 9, 2012 at 4:28 PM CST
|
Updated: Mar. 9, 2012 at 8:35 PM CST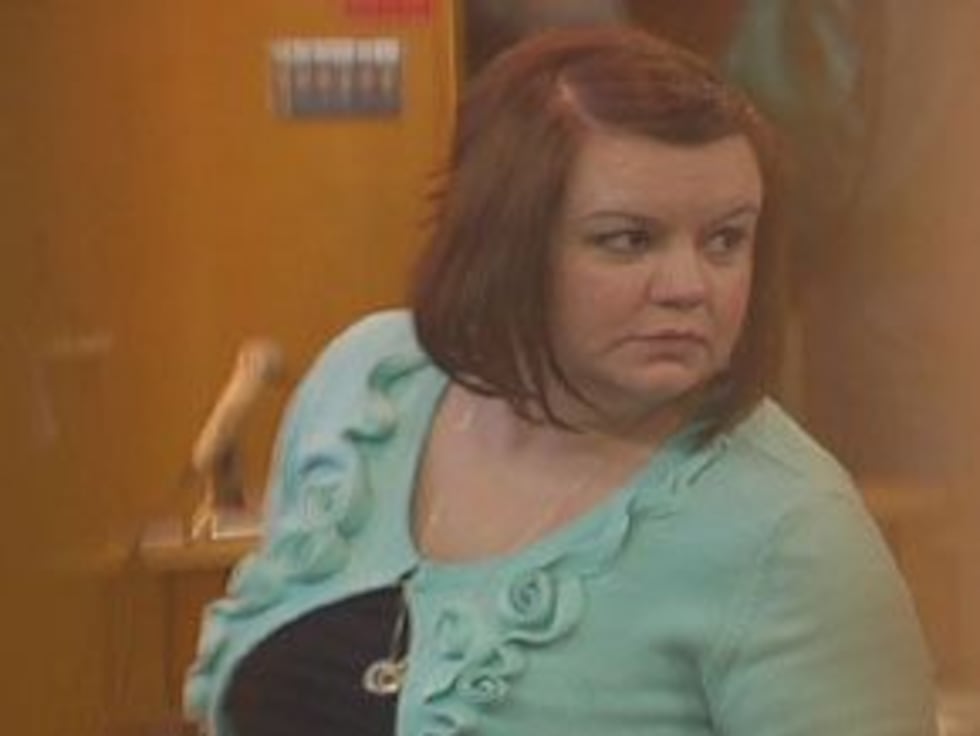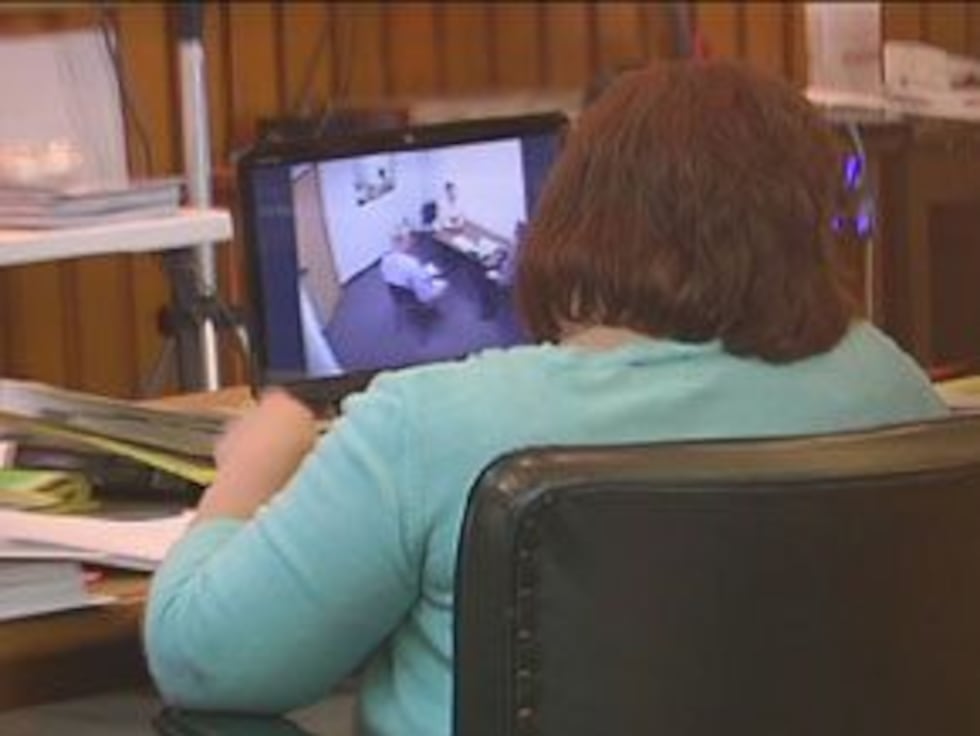 LUFKIN, TX (KTRE) - Day Five of the capital murder trial of a former Lufkin dialysis nurse accused of killing five patients kicked off with a DaVita supervisor explaining her confrontation with the suspect.
Kimberly Clark Saenz, 38, of Pollok, is charged with capital murder and five counts of aggravated assault. She is accused of injecting bleach into the bloodstream of kidney dialysis patients.
The state is pursuing the death penalty against Saenz.
Saenz was arrested in 2008, following a long investigation into five deaths at the DaVita Dialysis Clinic in Lufkin.
Five other patients were also injured.
Investigators believe Saenz injected bleach into at least 10 patients' bloodstream while they were receiving dialysis.
Amy Clinton took the standing, stating she is a Clinical Coordinator at the Longview DaVita Dialysis Center.
Prosecuting attorney, Clyde Herrington questioned the witness about her job title and interaction with the Lufkin clinic.
"On April 1, I was notified that we had two highly unusual events, we had two cardiac arrests," said Clinton.
Herrington asked the witness about the time it took her to get to the sight after hearing about the events.
"I was on the site on April 2," said Clinton. "The purpose was for me to come in and look at the two events and the circumstances around the two cardiac arrests."
Clinton said when she arrived at the clinic, several policies were modified at the time, including the clinic assigned strictly medication nurses, lessened the amount of heparin given to patients, used single use dialyzers, and brought in individual monitors.
Clinton expressed she was at the clinic around 3:45 a.m. on April 28. She said there were some reassignments. She said that day, Kimberly Saenz was supposed to be a med nurse.
"I spoke to Kimberly Saenz myself," said Clinton about the reassignment.
She said Saenz did not respond well to the reassignment.
"You could tell she was upset. It was going to be a change," said Clinton.
After informing Saenz, Clinton thought it was going to be okay, however minutes later it was not.
"Fifteen, 20 minutes later, I was told I needed to talk to Kimberly because she was very upset," said Clinton.
Clinton said she also responded to Ms. Hamilton, a dialysis patient, who was very "excited" at the clinic that day. Clinton says Ms. Hamilton explained she was nervous because she was assigned to Saenz and she witnessed Saenz fill syringes with bleach.
Shortly after speaking with Ms. Hamilton, Clinton says she went over to Ms. Hall, another dialysis patient. Clinton says Hall too said she was alarmed to see Saenz with the syringes.
Clinton said she took the pan to be inspected in the lab room and then went to find Saenz, who she discovered was on break.
"I walked outside and spoke with Kim," said Clinton.
Clinton says Saenz told her she had not given any medications. Clinton says that Saenz drew bleach from a container on the floor, which Clinton says was not company policy. However, Clinton says Saenz said she did not give any medications.
"It would actually be kind of difficult to use a syringe to draw bleach from a bottle," said Clinton.
She said that method of drawing bleach would not only be time-consuming but it would also spill bleach on someone.
Herrington then asked Clinton about the sequence of events following her confronting Saenz.
Clinton says she tried to diffuse the situation by offering Saenz to go home.
"I'll take over ... go home, relax, we'll start again tomorrow," said Clinton.
When Clinton tested the bucket she took to the lab, she said it immediately identified there was bleach. Clinton expressed she tried to give Saenz the benefit of the doubt, trying to give herself reasons why this may have happened. She said she moved on to test the syringes, which also tested positive for bleach. Saenz was already home at the time this testing was done.
"Our policy says any time we have a cardiac arrest, we sequester the lines, the dialyzer, and the machine of that patient," said Clinton.
The witness says that policy is in place in the need there needs to be further testing done.
Clinton said she then made calls to her supervisors and the CDC and the Texas Department of Health arrived at the clinic later that day.
Herrington questioned the witness about bleach testing at the clinic. Clinton described the different levels and ways of testing bleach content.
"The 16 was our last day to have reused dialyzers," said Clinton.
Herrington then asked numerous questions regarding the uses of different medical devices in dialysis.
"Your medications are distributed through your normal saline line," said Clinton.
Herrington then pulled out the dialysis machine that has been used for demonstrations throughout the trial. Clinton showed the jury how everything functioned on the machine.
Saenz's attorney, Ryan Deaton, questioned the witness about the time frames in which incidents happened. Deaton questioned Clinton about why she was at the clinic so early and what time she decided to call her supervisors when she discovered bleach in Saenz's containers.
Deaton asked the witness why Rhone and Risinger were not immediately informed of what could have happened to them with bleach possibly being in their systems. Deaton implied the witness and other clinic officials tried to first attempt to cover the situation.
Deaton also questioned the witness about Rhone, Risinger, and Few's records being changed. According to the witness, that was the result of a computer glitch.
Deaton also asked why Rhone's bloodlines were managed to be saved while Risinger's were disposed.
"What was the reason for waiting so long to call the police?" asked Deaton.
"I don't know," replied Clinton.
Deaton then moved forward with asking if Saenz was made aware of the team meeting that was to be held the next day.
"She was contacted and talked to on that evening of the 28th that we were going to have a meeting the next day," said Clinton.
Deaton asked about the LVN training given to employees at the clinic.
"They have 10 weeks of training," said Clinton.
Deaton asked about water testing at the clinic. Clinton said the clinic now has new rules in place.
"Our policy is now that you test each day prior to startup," said Clinton.
Deaton questioned the witness about sequestering heparin at the clinic. Clinton and Deaton agreed there was a recall of Baxter heparin at the time. However, Clinton states the clinic did not have any of the recall heparin. She stated that the medical director requested that she just replace the heparin, independently of the recall.
Herrington asked Clinton about policies regarding reusing dialyzers at the clinic.
The state then called upon Meredith Stanford as the next witness.
Stanford works for the Angelina County Health District in Lufkin.
Stanford says she was responsible for picking up patient blood samples, as instructed by the CDC, from the Lufkin DaVita clinic.
"I picked the blood samples up from the police department, and they went back to the lab and were put into the freezer," said Stanford.
With brief discussion on the way the blood samples were packaged, the state then called upon its next witness.
The state then called upon Candace Lackey, who was an LVN at DaVita in Lufkin. She's now a facility manager of Liberty Dialysis in College Station.
Lackey recalled an incident at the clinic where a patient's machine's alarm was going off during treatment. Lackey said Saenz was there trying to turn the machine off. Lackey says she went over to help Saenz in order to help the patient not lose any more blood.
Herrington had the witness look through medical records and call out what she saw. Lackey read out that Saenz was the nurse for Thelma Metcalf and a couple other patients.
Herrington asked the witness if she associated with Saenz, and if there were some patients Saenz expressed not liking. Lackey said she did speak to Saenz and there were several patients Saenz expressed not liking.
"Ms. Metcalf, Ms. Strange, Ms. Few, Mr. Kelley, Ms. Rhone, Ms. Risinger," said Lackey.
The witness then said that Saenz did not seem to like her work, which she expressed could make dialysis work more difficult to do.
"I had heard she had turned in her notice to quit, her resignation, but she was talked into staying," said Lackey.
Copyright 2012 KTRE. All rights reserved.