Senior citizen limo service at Clawson Assembly of God still going strong
Published: Sep. 12, 2013 at 2:23 AM CDT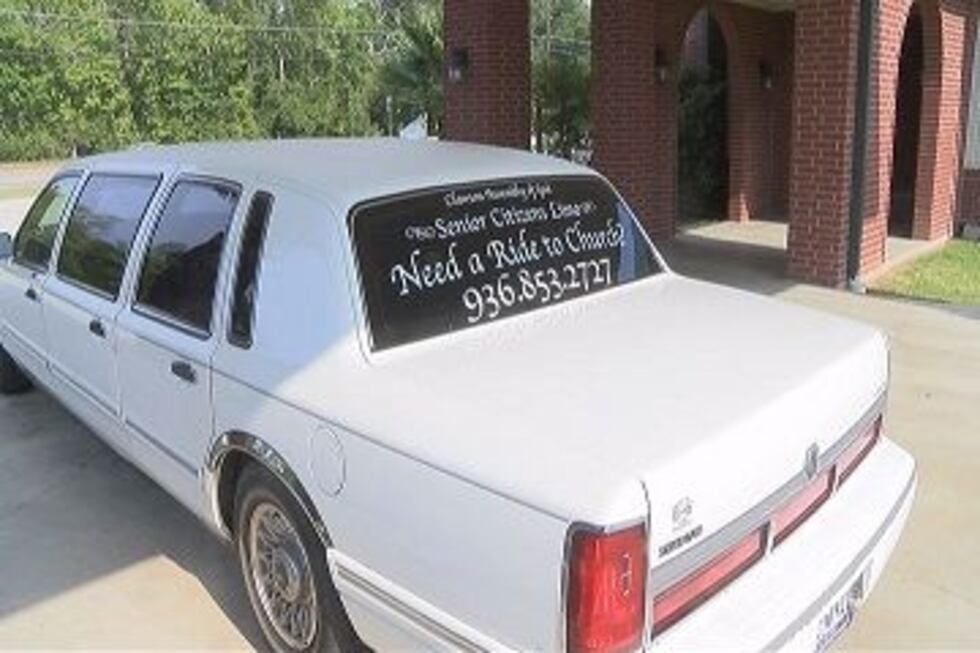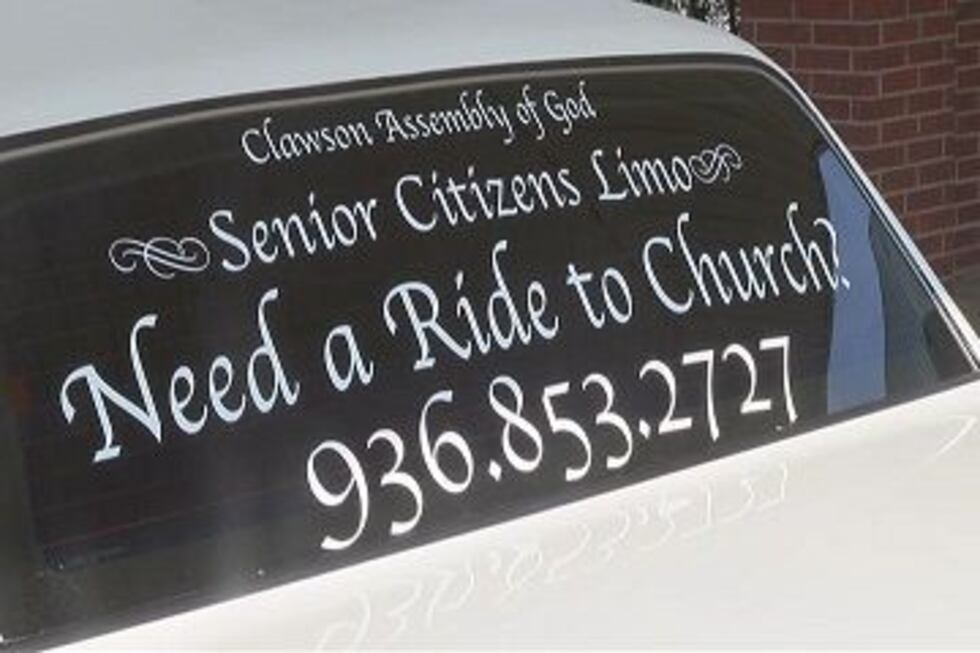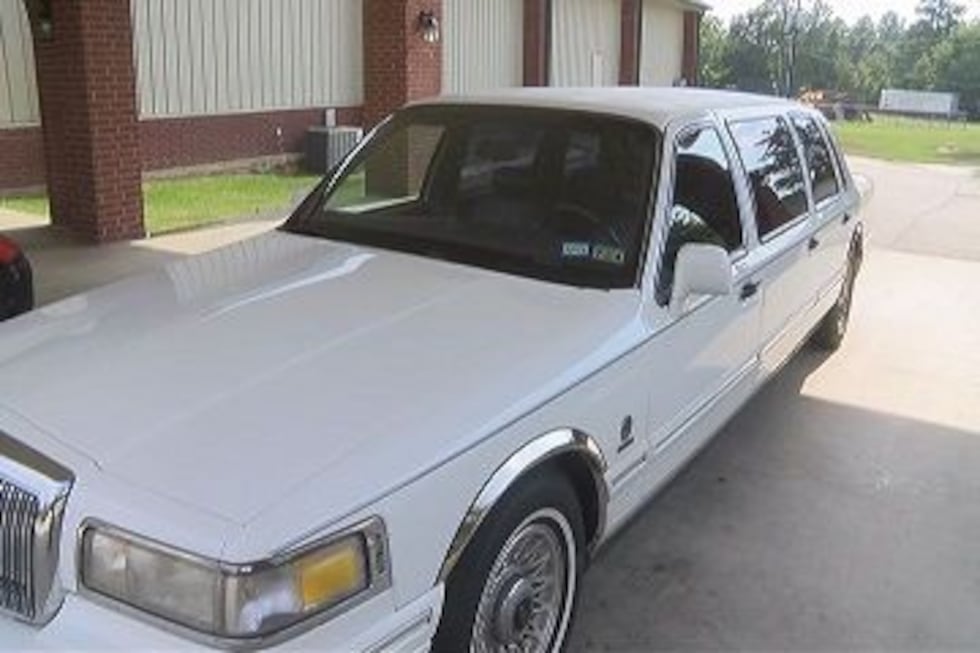 POLLOK, TX (KTRE) - It's not every day that a church has a limo service, but for the past couple of years, Clawson Assembly of God in Pollok has been picking up its members in style.
But this isn't no ordinary limo…it's a limo strictly for senior citizens. Kevin Poage, the pastor for the church, says a couple years ago they started realizing that some of their devoted members weren't coming to the services anymore.
"We realized that some of them couldn't see very good at night and some of them just didn't have the ability to drive—they weren't as comfortable as they used to be and so we got together and said 'hey, how can we make this work for them?' and so we tried picking up the senior citizens in a bus, but they're knees and canes and all that stuff…it wasn't good. So we thought about it awhile and thought we would get some low-profile vehicle," Poage said.
But that low-profile vehicle has been getting a lot of attention from the people in town.
"I've ran into a lot of different people and they're like 'wow! You actually go and pick people up,' and we're like 'yeah, we pick people up.' And they're like 'man that is so awesome.' And so we usually get a good reaction out of people. They think it's a good ministry and a good opportunity to get people picked up," Jeremy Cox, the youth pastor, said.
Melanie DeVore has been driving the limo on Wednesday nights for the past three years.
"The ladies—some of them can't drive at night so we need a way to get them and they're all special to us and so we pick them up in a limo because a limo shows that you're special," DeVore said.
The limo can hold about 9 people, but DeVore say's she generally only picks up about 3 or 4 members each week.
"I love my ladies. They're just special people. I've always taken care of senior citizens and I met these ladies a long time ago, before I even started going to Clawson and I just fell in love with them and I wouldn't trade it for nothing," DeVore said.
And Gladys Weems, 88, says it's a blessing.
"It really is. There's so many services that we can come to. I can drive on Sunday morning, but I can't see to drive at night," Weems said.
"I enjoy having a way to go otherwise it would be dangerous to drive at night. I have trouble with night vision. I'm able to drive during the day and I do on Sunday morning, but I love riding in the limousine because I feel safer," Wilma Ratliff, 77, said. "I felt like it was a wonderful thing to have a church that provided a limousine in a way to pick up the elders and it just blessed me real good."
Poage says some of their senior members don't usually have a lot to do and the limo helps bring them into a sense of community.
"It's pretty depressing not really having anything to do, no place to go and so we decided that was worthwhile all by itself. Just bringing them to church, making sure they had somewhere to go that was encouraging and would be a blessing to them," Poage said.
DeVore says the limo is truly a blessing.
"I enjoy it so much. I just love seeing them because they make me feel so loved. They let you know how much they love you and how much they appreciate you and you can't hear enough of that. These ladies are special ladies. They're just the sweetest ladies in the world to me—I mean they're sweet ladies to everybody, but like I said, I'm partial to them. They're my babies," DeVore said.
"If we're going to go get them, let's go get them in class. Cause if anybody deserves it, they do," Poage said.
But this isn't the only transportation ministry the church has. Poage says for the past 14 years they have also been picking up students on a school bus. He says they have about 10 school buses and they will pick the kids up after school, take them to church, and get them home safe.
But, that, is a story in itself, Poage said.
Copyright 2013 KTRE. All rights reserved.