1 person killed, 1 injured in 3-vehicle accident south of Colmesneil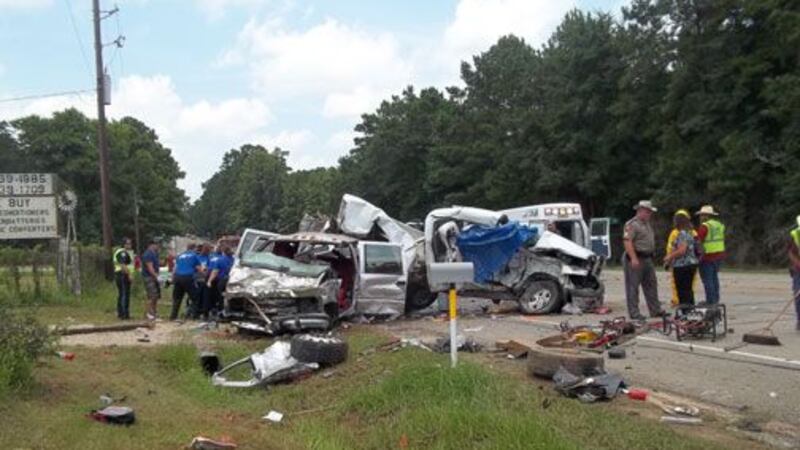 Published: Jul. 17, 2014 at 2:38 PM CDT
|
Updated: Jul. 18, 2014 at 5:39 AM CDT
TYLER COUNTY, TX (KTRE) - A 76-year-old Woodville man died in a three-vehicle accident that occurred on U.S. Highway 69 five miles south of Colmesneil Wednesday afternoon.
According to the Texas Department of Public Safety accident report, the accident occurred at 1:22 p.m. Wednesday. A 2009 Chevrolet Silverado driven by Joshua Garrett Kirkpatrick, 25, of Woodville and a 2002 Dodge Ram drive by James Oliver Nichols were both northbound on US 69. A 1992 Chevrolet pickup driven by Eric Vanness Shankle, 42, of Nacogdoches was heading in the opposite direction.
Nichols slowed to turn left into a private drive and was struck by Kirkpatrick's pickup, the report stated. Then Nichol's truck was pushed into the southbound lane, where it was struck by Shankle's pickup.
Nichols was pronounced dead at the scene. Shankle was taken to a Beaumont hospital for treatment of his injuries. Kirkpatrick was not injured in the accident.
All three men were wearing their seat belts when the accident occurred, the report stated.
Copyright 2014 KTRE. All rights reserved.