State officials assessing the damage, working to keep oil spill contained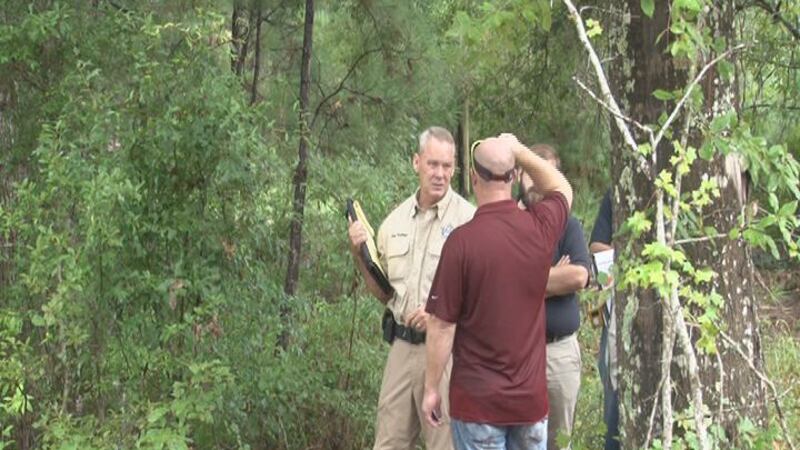 Published: Sep. 3, 2014 at 10:47 PM CDT
TYLER, TX (KTRE) - In the wake of an oil spill in Tyler County, some of the damage includes dead wildlife and oil in the water. Texas Game Warden Jim Yetter said crews have been working around the clock to cleanup up the mess, in an effort to prevent further damage.
"The oil was floating on the water and they were using skimmers and booms to remove it," said Yetter.
Currently the oil rig remains unclogged, which means as the crew work to clean up the scene the hazardous material continues to pollute the area. However, Yetter said that the drilling companies are taking all the proper steps. He further explained that he and others are keeping a watchful eye on them.
"Two of the things we could be concerned about is the oil or hydro carbons in the water and also salt and a third problem could be heavy metals," Yetter said.
These materials could potentially contaminate the drinking water in the area. Two environmental companies have assessed the scene and have taken water samples and sent them to the lab for testing.
Yetter said so far the damage seems minimal. The oil spill seemed to have been an accident and no criminal charges have been filed, however things could change.
"The BP spill looked like an accident in the beginning but they weren't following the proper guidelines and procedures and that was the reason they had the accident ," Yetter said. "So we want to make sure that they are following the railroad commissioner guidelines and procedures and also that their response is affective."
Ensign was the company drilling at the site which they lease from BBX Operating. East Texas News has reached out to both companies for comments but no response has been given.
Copyright 2014 KTRE. All rights reserved.