Crews making progress on Tyler Co. oil spill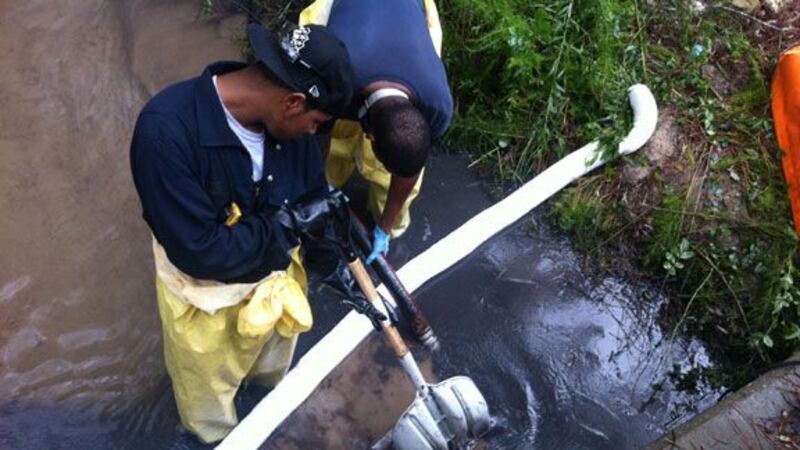 Published: Sep. 15, 2014 at 4:13 PM CDT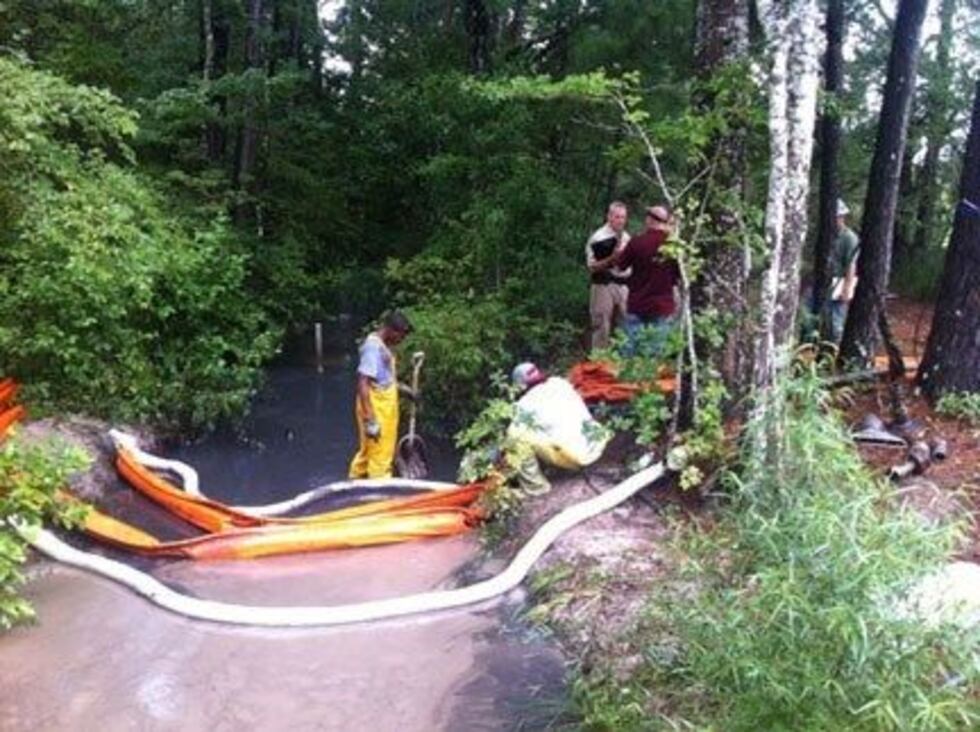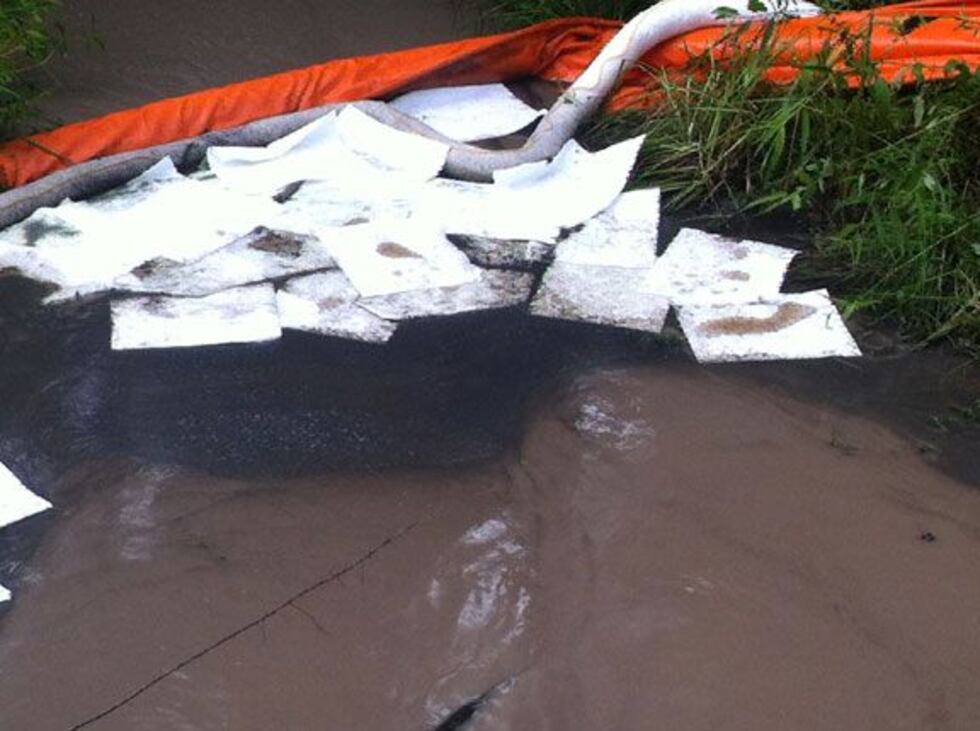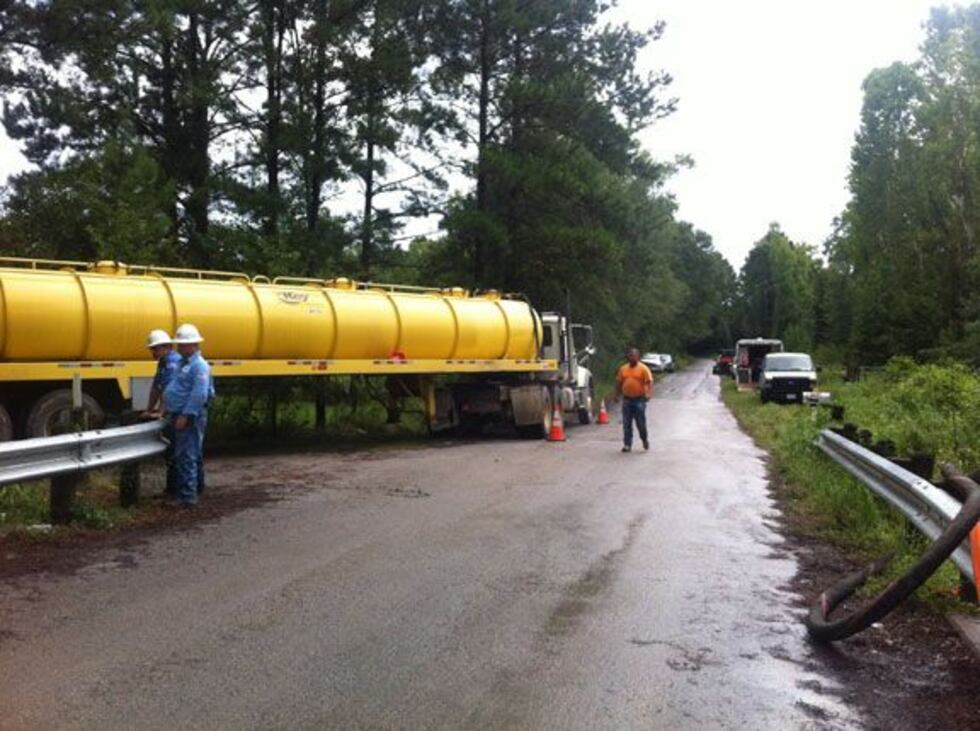 TYLER COUNTY, TX (KTRE) - Clean-up crews in Tyler County are using a variety of methods in three different areas along a creek to clean up a mixture of oil, gas, water, and mud that resulted from a spill at an oil well that occurred on Sept. 1.
"Friday, the conditions were much better," said Dale Freeman, Tyler County's emergency management coordinator. "I will continue monitoring this operation until complete. The company is acting very responsibly in their efforts to clean up this accidental spill."
Freeman said the crews are working in three different areas to clean up the spill. He said the first area includes where the spill began and goes about a half mile or so to an earthen dam. The second area goes from the earthen dam to the bridge at County Road 3725, and the third is the area downstream of the bridge.
"There is an underflow of water, so the material in the water collects on the surface where it can be picked up," Freeman said. "The water coming out is considerably cleaner than immediately upstream of the dam."
Freeman said the crews are also washing and flushing the creek banks and streambed down to the dam.
The crews are using similar methods for the second area, Freeman said.
Freeman said the crews are approaching the clean-up of the third area differently because most of the solid material has been cleaned up in the first two sections.
"They have some hand equipment for picking up the solids floating on the water," Freeman said. "They have absorption booms and pads working there to pick up any traces of oil that might be present."
In addition, the crews are using gasoline-powered generators through bubbling sticks in the water to help separate the petroleum sheen from the water and facilitating its dissipation into the air.
On Friday, crews capped the oil well that blew out. The affected rig, which is owned by BBX, is located north of Dam B.
In a previous story, Freeman said the gas in the mixture is highly flammable, and as a result, authorities set up a no-fly zone with a radius of five miles and a ceiling of 30,000 feet.
In a previous East Texas News story, Texas Department of Parks & Wildlife Game Warden Jim Yetter said officials will keep an eye on the situation because the oil, hydrocarbons, and heavy metals in the water could potentially damage the drinking water in the area. He said, so far, the environmental damage seems minimal.
Copyright 2014 KTRE. All rights reserved.