SFA horticulturists harvest East Texas' 1st ever kiwi crop
Published: Sep. 19, 2014 at 9:02 PM CDT
|
Updated: Sep. 19, 2014 at 9:15 PM CDT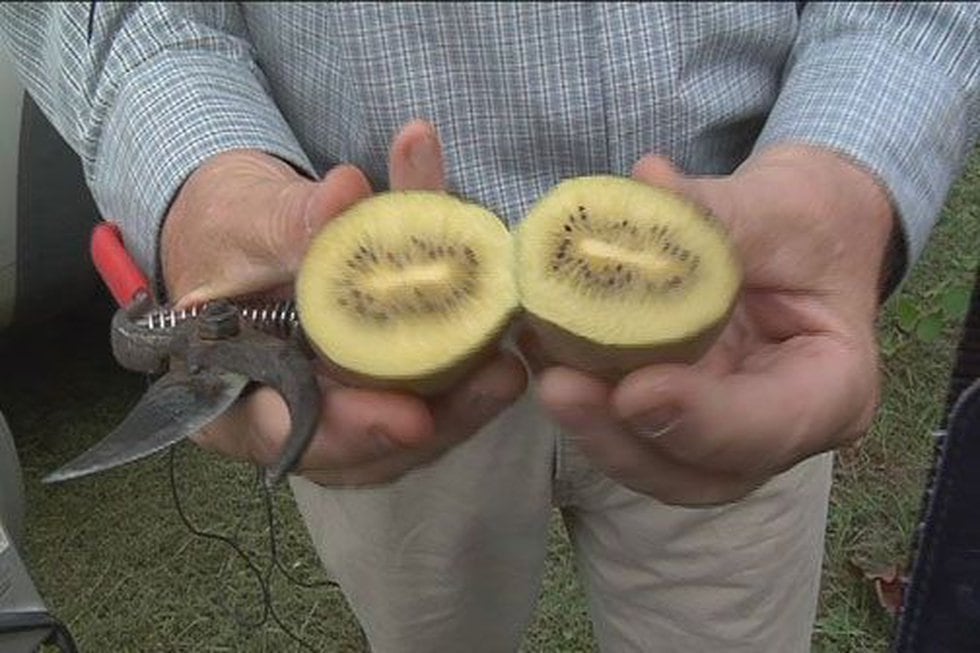 NACOGDOCHES, TX (KTRE) - Kiwi is the fuzzy fruit with the pretty green inside you find in the grocery stores.
It's mostly imported from New Zealand.
However, there's a kiwi variety Stephen F. Austin State University horticulturists grew right here in East Texas. East Texas News was there for the first harvest.
SFA horticulturist Dr. David Creech finally has kiwi to harvest following four years of trying.
"So the key to growing kiwis is to have the right female and the right male," Creech said.
Touch and go relationships can be expected.
"It's a complicated crop," Creech said.
So a lot of smart people are needed to encourage the kiwi golden dragon named for the color of its flesh to like Texas.
"We are cooperating with Auburn University on some new varieties that come out of the Anhui Fruit and Tea Institute in China," Creech said.
Patience eventually led to fruition this spring.
"We had a heck of a crop of flowers on our pollinator, and it happened to coincide with the time of the flowers on the female," Creech said. "We ended up with a pretty good crop."
It weighed out to 140 pounds of kiwi. That amount doesn't include the fruit that was eaten by the pickers. Unlike the fuzzy green kiwis you buy in the store, you can actually eat the golden kiwi right off the vine.
SFA's kiwi test plot will continue to provide researchers more than a tasty snack. By next year, they may know enough to share their bounty.
"For the homeowner, I think it's awesome because we have a lot of enthusiastic homeowners that can find the opportunity to try these in their yard," Creech said.
It could possibly leading to a new cash crop for East Texans.
The golden dragon kiwi may be on the market by next year. Visit this Website for more information on starter plants.
Copyright 2014 KTRE. All rights reserved.