Survey shows East Texas employers want employees to improve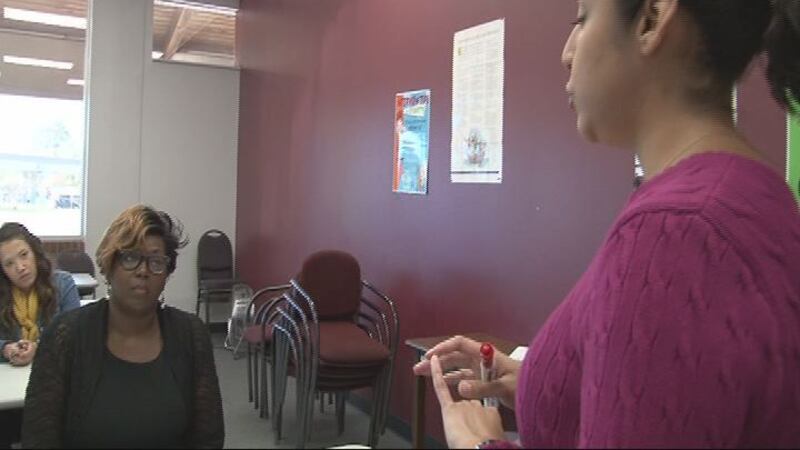 Published: Nov. 10, 2014 at 11:22 PM CST
|
Updated: Nov. 10, 2014 at 11:29 PM CST
LUFKIN, TX (KTRE) - East Texas may have a low employment rate, but when it comes to the workforce, some bosses feel their employees could use some improvement, according to one survey recently done.
Alana Culpepper has worked as a human resources manager for a number of years and said when it comes to the workforce, she has seen it all.
"Employees come to work in pajamas," Culpepper said.
Culpepper isn't the only manager dealing with these problems. A survey conducted by Workforce Solutions found that 60 percent of East Texas employers had concerns with their employees lacking soft skills. Things like dress code, phone etiquettes, and anger manager all plagued the workplace.
Johanna Coughlin with Workforce Solutions said the data collected was used to create a soft skill workshop. Coughlin is currently one of the instructors who teaches the workshop and said there are a variety of topics that the course covers.
"Time management, organizational skills, anger management, job readiness, and dress for success," Coughlin said.
The three-day training course is offered every week at different location in East Texas.
Coughlin said the class isn't just offered to employers and their current employees but also to those looking to re-enter the workforce like Tina Thomas.
Thomas just recently moved to East Texas with her husband and has been looking for a job.
"It seems like now you have to do everything online," Thomas said.
She said the workforce has changed tremendously since she first entered it, which prompted her to take the course.
"The soft skills class taught us the basics," Thomas said. "It taught us things like what to wear, how to act if you have anger issues."
These skills might seem so basic but are fundamental to the workplace.
For more information on the classes, visit this link.

Copyright 2014 KTRE. All rights reserved.