East Texans gear up for fire ant season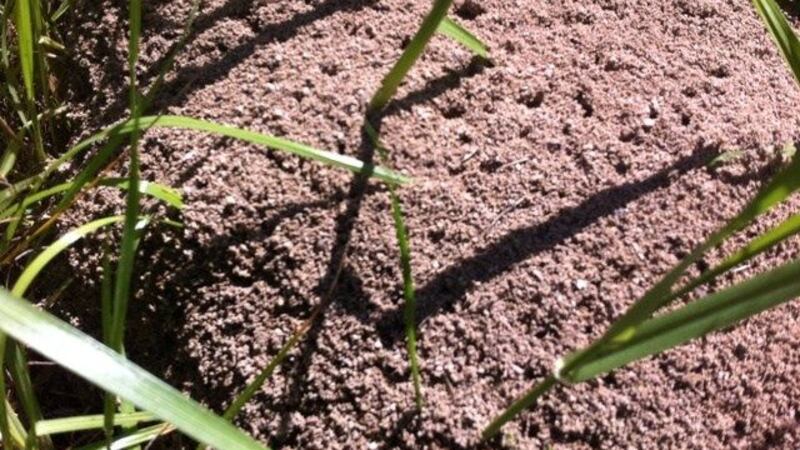 Published: Mar. 25, 2015 at 7:54 PM CDT
|
Updated: Mar. 25, 2015 at 9:03 PM CDT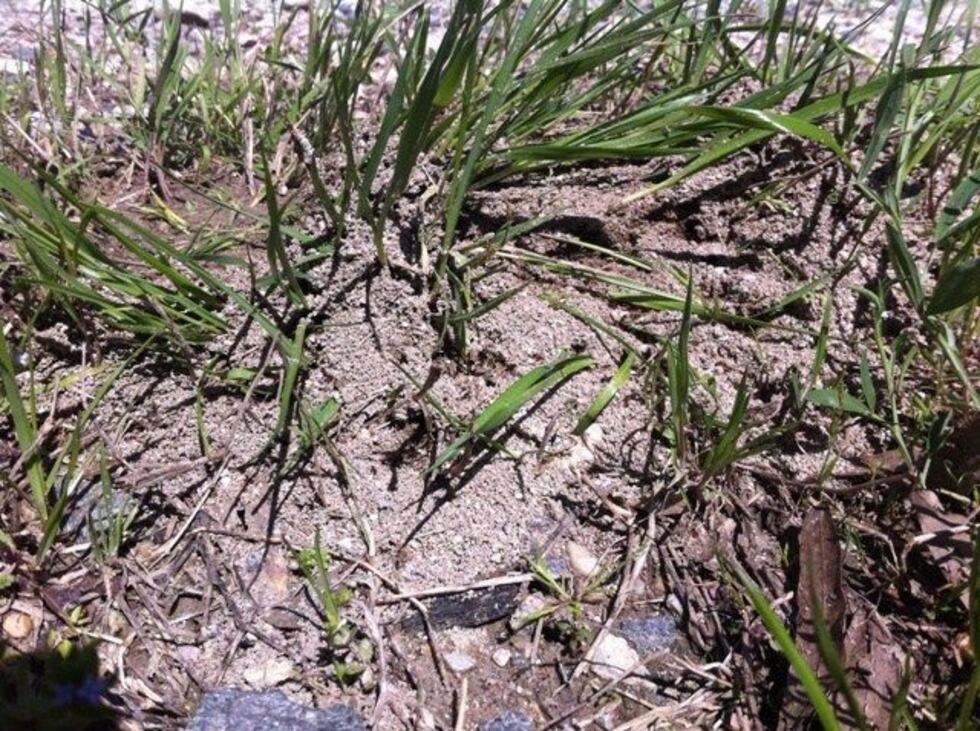 POLLOK, TX (KTRE) - After a couple of days of sunshine and above 70 degree temperatures, the warmer, dryer weather has many East Texans feeling spring fever. But they're not alone. Fire ants are feeling it, too, and their mounds are popping up all over as proof.
All over East Texas, where wet grounds are now drying, you can see evidence of one of your skin's most fearless foes: fire ants.
Jordan Minshew, of Pollok, has his way of dealing with fire ants when he's mowing his land.
"They don't bother me, not on this," said the 22-year-old sitting on his riding lawn mower wearing dark, reflective sun glasses. "They don't really bother me. I just run them over."
That's Minshew's method for how he deals with ant mounds that may pop up on most of the acre and a half of land his house rests on. However, he is bothered by fire ants closer to his home.
"When you're not mowing, or you're just out in the yard," Minshew said, "They're a nuisance."
Angelina County Extension Agent Cary Sims said the season has arrived for the fire ants to be a bother.
"This time of year with warming spring weather, we'll see them come out of their winter dormancy," Sims said. They'll come up to the top."
Ant mounds are popping up all over: in parks, along sidewalks and curbs; near warmer structures; and even by river banks. If your yard or garden is much smaller than Jordan's one-and-one-half acres, Sims warns against kicking over the mound or even touching it.
"We can kill them, but to disturb the mound isn't really helping anything," Sims warned. "It could potentially get you stung."
There is a two-step plan to deal with fire ants. The first step is to use a bait.
"Something that is broadcast out there that foraging fire ants will take back to their queen to kill the colony," Cary said. "Step two is to attack the mounds you see. You can treat each mound individually."
At the Southland Feed & Supply in downtown Lufkin, they have a lot of supplies to treat and kill fire ants. The insecticides comes as powders and granules and liquids. Southland employees say Martin's "Surrender" Fire Ant Killer Insecticide is its most effective.
It can treat more than 100 mounds for about $17. They also recommend the best way to battle fire ants is to treat your home and land twice a year: in late October or November and in late March to April. One salesman at Southland named Wes said most people don't treat for fire ants in early winter. He said if they did, it would make the insects less of a problem in the spring.
According to most insecticide instructions, when you bait or use insecticide, make certain you have two days of no rain before you put your product out, for it to be effective.
Copyright 2015
. All rights reserved.