Trinity Co. clerk will not issue marriage licenses to same-sex couples due to religious objections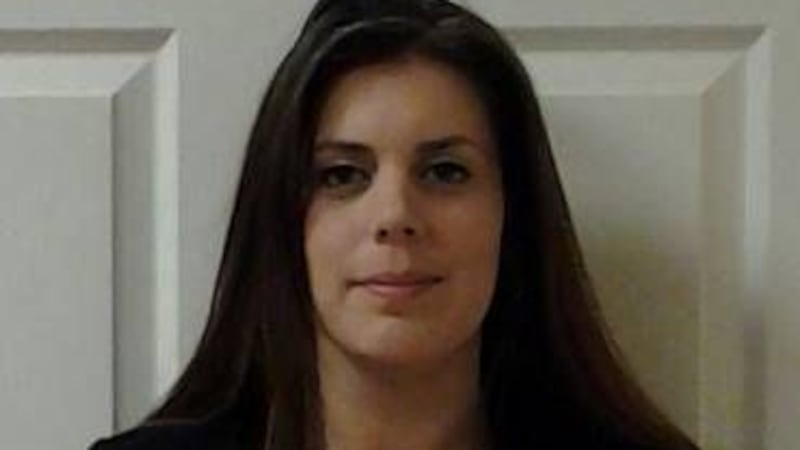 Published: Jun. 29, 2015 at 7:47 PM CDT
|
Updated: Jun. 29, 2015 at 8:34 PM CDT
TRINITY COUNTY, TX (KTRE) - In the wake of the US Supreme Court's landmark decision to make same-sex marriages legal in all 50 states, the ripple effects of the decision are still ongoing.
Along those lines, Trinity County Clerk Shasta Bergman issued a statement Monday that said she will not issue licenses to same-sex couples for religious reasons and as a matter of conscience.
"However on the heels of the Supreme Court decision, my staff and I have worked out a solution that works for each person's religious freedoms as well as other personal beliefs and opinions," Bergman said. "After checking with each deputy clerk in order to get their individual perspectives on this issue and to ensure that any decision was not going to trample the rights of any clerk by delegating the duty to someone who held the same religious beliefs as myself."
Bergman said as a result of the meeting between her and her staff, they have concluded that all marriage licenses will be given by appointment only to make sure no clerk is in a position to go against his or her beliefs, and no citizens are denied their rights to be provided with a marriage license.
According to Bergman, there will be clerks available to issue licenses to same-sex couples, and there will be clerks that will not issue the licenses because of religious convictions.
"Any question on this policy should come directly to me, and I will gladly answer any questions or concerns," Bergman said in the statement.
"Friday, the United States Supreme Court again ignored the text and spirit of the Constitution to manufacture a right that simply does not exist," Texas Attorney General Ken Paxton said in a statement released Sunday. "In so doing, the Court weakened itself and weakened the rule of law, but did nothing to weaken our resolve to protect religious liberty and return to democratic self-government in the face of judicial activists attempting to tell us how to live."
Paxton said his office received hundreds of requests for guidance on the same-sex marriage issue from hundreds of county and state officials. The Texas attorney general also pointed out that there is no court order in place to issue any particular license, "
only the flawed direction by the U.S. Supreme Court on Constitutionality and applicable state laws."
"Importantly, the reach of the Court's opinion stops at the door of the First Amendment and our laws protecting religious liberty," Paxton said. "Even the flawed majority opinion in Obergefell v. Hodges acknowledged there are religious liberty protections of which individuals may be able to avail themselves. Our religious liberties find protection in state and federal constitutions and statutes. While they are indisputably our first freedom, we should not let them be our last." 
In his opinion, Paxton ruled that "County clerks and their employees retain religious freedoms that may allow accommodation of their religious objections to issuing same-sex marriage licenses. The strength of any such claim depends on the particular facts of each case."
Paxton said that justices of the peace and judges have similar religious freedoms. He said they have the right to "claim that the government cannot force them to conduct same-sex wedding ceremonies over their religious objections, when other authorized individuals have no objection, because it is not the least restrictive means of the government ensuring the ceremonies occur. The strength of any such claim depends on the particular facts of each case."
However, Paxton also said that any clerk who chooses not to issue same-sex marriage licenses because of religious objections could still face litigation and/or fines.
"But, numerous lawyers stand ready to assist clerks defending their religious beliefs, in many cases on a pro-bono basis, and I will do everything I can from this office to be a public voice for those standing in defense of their rights," Paxton said.
According to the Associated Press the US Supreme Court's vote on the gay marriage issue was a narrow 5-4 last Friday.

"No longer may this liberty be denied," said Justice Anthony Kennedy.

The vote was narrow - 5-4 - but Kennedy's majority opinion was clear and firm, the Associated Press story said, quoting him as saying, "The court now holds that same-sex couples may exercise the fundamental right to marry."

The ruling ended same-sex marriage bans in the 14 states that still maintain them, according to the Associated Press.

However, four of the court's justices penned scathing dissents of the ruling. In essence, the dissenting justices alleged that their colleagues usurped power "that belongs to the states and to voters, and short-circuiting a national debate about same-sex marriage."

"This court is not a legislature. Whether same-sex marriage is a good idea should be of no concern to us," Chief Justice John Roberts wrote in dissent.

According to the Associated Press, the chief justice read a summary of his dissent from the bench, marking the first time he had done so in the almost 10 years he has served as chief justice of the US Supreme Court.

Roberts read a summary of his dissent from the bench, the first time he has done so in nearly 10 years as chief justice.

"If you are among the many Americans - of whatever sexual orientation - who favor expanding same-sex marriage, by all means celebrate today's decision," Roberts said in the Associated Press story. "But do not celebrate the Constitution. It had nothing to do with it."

Copyright 2015 KTRE. All rights reserved.