SFA economics professor arrested for allegedly possessing child pornography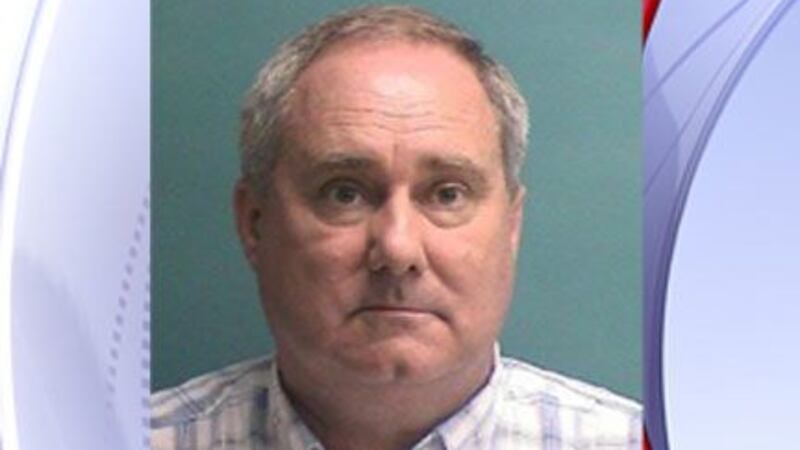 Published: Sep. 30, 2015 at 4:04 PM CDT
|
Updated: Sep. 30, 2015 at 10:27 PM CDT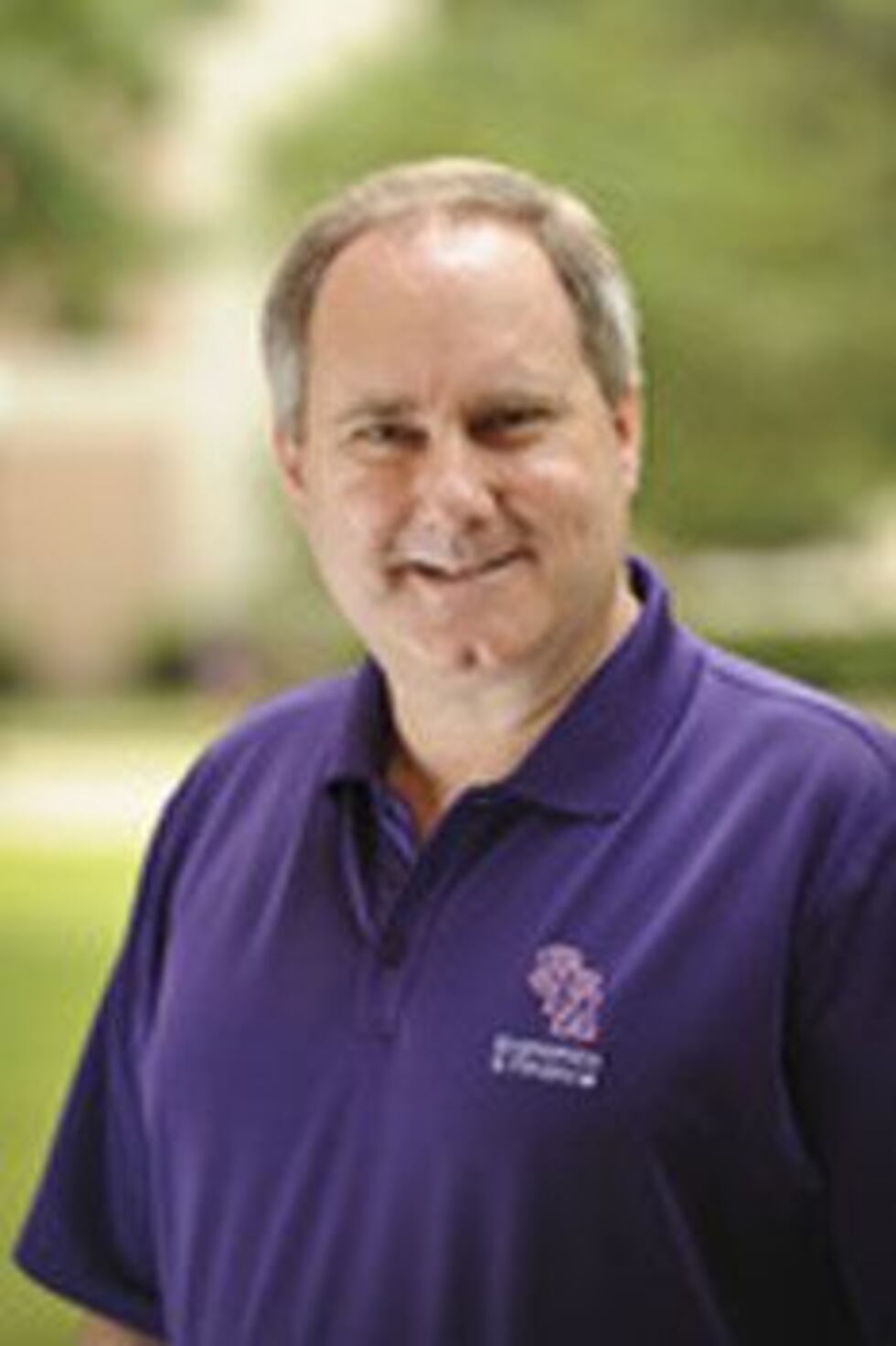 NACOGDOCHES, TX (KTRE) - Deputies with the Nacogdoches County Sheriff's Office arrested a 52-year-old Stephen F. Austin State University economics professor Tuesday in connection to allegations that he possessed child pornography.
Dr. Michael Dean Stroup, of Nacogdoches, is still being held in the Nacogdoches County Jail on a third-degree felony possession of child pornography charge. He was arraigned Wednesday morning, and his bail amount was set at $15,000.
"We got a call that a staff member from the university saw an inappropriate picture," said SFA Chief of Police March Cassich. "An investigation led to the discovery of several pictures on a common server that traced back to one computer."
SFA's Department of Public Safety worked with other law enforcement agencies to determine the origin and nature of the content and found that images of child pornography had been downloaded and disseminated from an SFA computer. There is no evidence that the illegal images involved SFA students in any way."
The arrest affidavit stated that the SFA Police Department started investigating the case after a female staff member who works in the university's Nelson Rusche College of Business found inappropriate photos on a shared department file server when she accessed the drive to add information to the Scholarship Folder. When she clicked the file preview, she found what she felt was an inappropriate photo of a "younger female" with no clothes on, the affidavit stated.
At that point, the staff member contacted the interim dean and was told to contact the College of Business IT person. The IT person then removed the file from the shared drive and put it on an external flash drive, the affidavit stated. The same file was found in another folder on the shared drive, the affidavit stated.
After the IT person contacted a colleague in SFA's Information Technology Services Department, they set about trying to track down the creator of the files. They determined that the owner of the files was "stroupmicha," the affidavit stated. Then the College of Business IT  person contacted Stroup and asked if he could run an anti-virus scan "under the pretense of reported network traffic coming from his computer that was excessive or suspicious," the affidavit stated.
A search of Stroup's "C: Drive" allegedly turned up one of the two files. Later, a forensic computer examiner for the Lufkin Police Department searched the computer from Stroup's office and found many more inappropriate images, the affidavit stated.
Later, SFAPD investigators and a Texas Ranger brought in a sexual assault nursing examiner who is also a reserve deputy for the Angelina County Sheriff's Office to review the suspected child porn images. The SANE nurse told the investigators that, in her medical opinion, 14 of the images depicted people under the age of 18 "engaged in sexual conduct," and one of them featured a nude girl under the age of 14, the affidavit stated.
Several affidavits for search warrants reveal investigators observed Stroup used numerous search terms, including "tween nude girls" and "tween girls off their bikinis."
According to the press release, there is no indication that the illegal images involved SFA students in any way.
"In keeping with SFA's employment policies, Dr. Michael Stroup, faculty member and interim chair of the Department of Economics and Finance, was suspended with pay pending further review," the press release stated. "In addition, Stroup has been directed to remain off campus during the suspension period. Classes instructed by Stroup will be taught by other faculty members."
The press release stated that SFA's administration typically try to protect employees' privacy by not commenting on personnel issues. However, due to the nature of the charges, the university's administration made a decision to issue a statement about the case, the press release stated.
"We are committed to doing the right thing for students on the campus as well as for faculty members," Dr. Steve Bullard, SFA's interim provost and vice president for academic affairs, said in the press release. "We are adhering to those values in the decisions we make regarding this incident."
East Texas News attempted to talk to some of Stroup's colleagues, but none of them wanted to appear on camera. One did say they were saddened and shocked by the allegation.
Students had similar reactions.
"At first, I really just didn't know whether or not to believe it because, you know, I've known Dr. Stroup for a little while, and he seemed like a good guy, so it just doesn't seem like something he would do, you know," said Cody Beavers, an SFA economics major.
"I would hope that most students are open minded and just don't, you know, push him out by hearsay or whatever," said Jasmine Smith, an SFA accounting major. "They will get evidence."
Beavers said he still thinks Stroup is a great guy, but people make mistakes.
Kameron Lovelace took a lesson to heart from Stroup's arrest.
"Yeah, to be careful and monitor everything you do, no matter where you are, no matter what you're doing," Lovelace said. "Like everything is being watched. Somebody is always watching. Always."
Information from Stroup's faculty Web page stated that he is currently serving as the interim chair of SFA's Economics Department. He earned his PhD from Florida State University.
Stroup joined SFA's Economics Department in 1999. He started as the interim department chair in 2010, and he he has also served as the interim director of the School of Accountancy and as the MBA director. Faculty members and students said Stroup was the "go-to" professor for any business-related questions from students and the media.
Copyright 2015 KTRE. All rights reserved.