DPS Trooper faces perjury trial in Nacogdoches
Updated: Jun. 11, 2018 at 6:27 PM CDT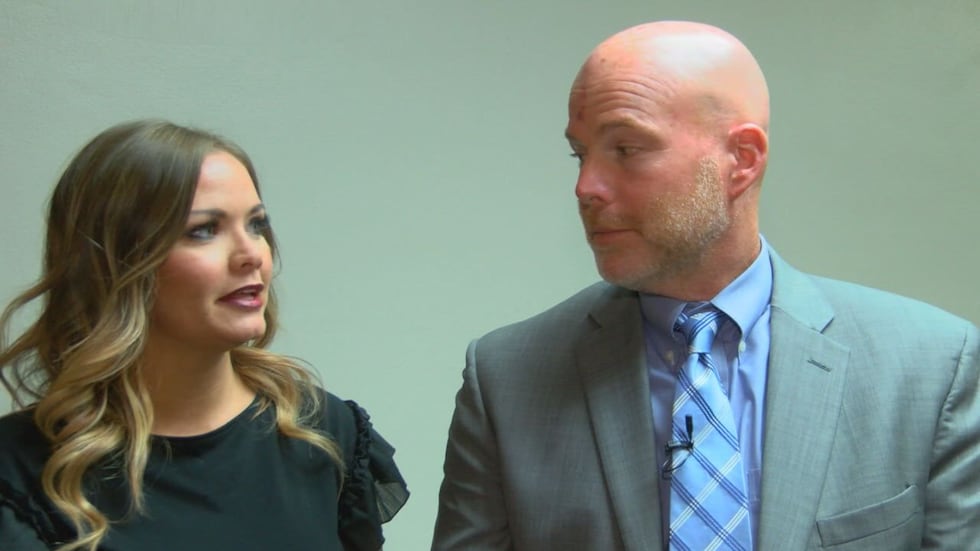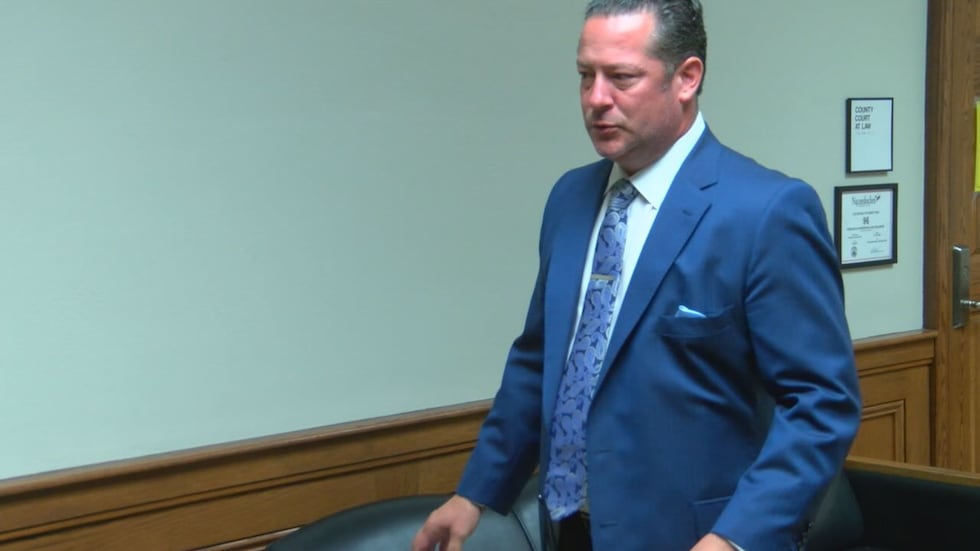 NACOGDOCHES COUNTY, TX (KTRE) - Divorce court is leading to criminal court for a Department of Public Safety trooper in Deep East Texas.
Trooper Richard Hill, out of Shelby County, admitted in Nacogdoches County Court of Law, that some of his testimony in his divorce proceedings wasn't truthful. Hill was charged with perjury.
Trooper Hill's days in court would have been over after Monday's divorce proceedings from Jima Hill. Now the once-promising trooper will return to face misdemeanor perjury charges.
The damaging testimony happened in April when Jima Hill's attorney, Ryan Deaton, pinned the trooper down over missing speakers from a red truck awarded to Jima.
"We were shocked," said Deaton, as he stood next to his client.
Testimony transcript shows Hill discussing the sound system.
"It was sold before we even came to the temporary hearing, because she left me with no money. I had to make money," he said.
Deaton doubted Hill stating, "You haven't sold it. You just took it out and kept it."
Hill admitted to taking out the speakers and keeping them.
"I pretty much knew the truth already, but for him to confirm it, that was a little shocker, under oath, I mean, yeah," said Jima Hill.
Deaton spoke of other alleged lies.
"He also testified that he made significantly less money than we could prove he did make, so that was a shock," he said.
According to Richard Hill's attorney, Jeff Adams, his client has been instructed by the DPS not to comment on the case.
At this time there is no mug shot available of Trooper Hill. Court records show no bond is set, nor has the case been scheduled. Some procedures may be out of the ordinary however the charges aren't.
"In a case like this where you've got a law enforcement officer, the judge and the court in law enforcement themselves hold those types of people at a higher standard," said Deaton.
Perjury is a Class A misdemeanor, which is punishable by up to a year in jail and a $4,000 dollar fine.
Law enforcement licenses could be suspended.
According to the Texas Commission on Law Enforcement misdemeanor waiver requests are accepted only by an agency administrator.
Copyright 2018 KTRE. All rights reserved.