Free speech therapy in Nacogdoches for people with Parkinson's disease
Updated: Aug. 24, 2018 at 7:03 PM CDT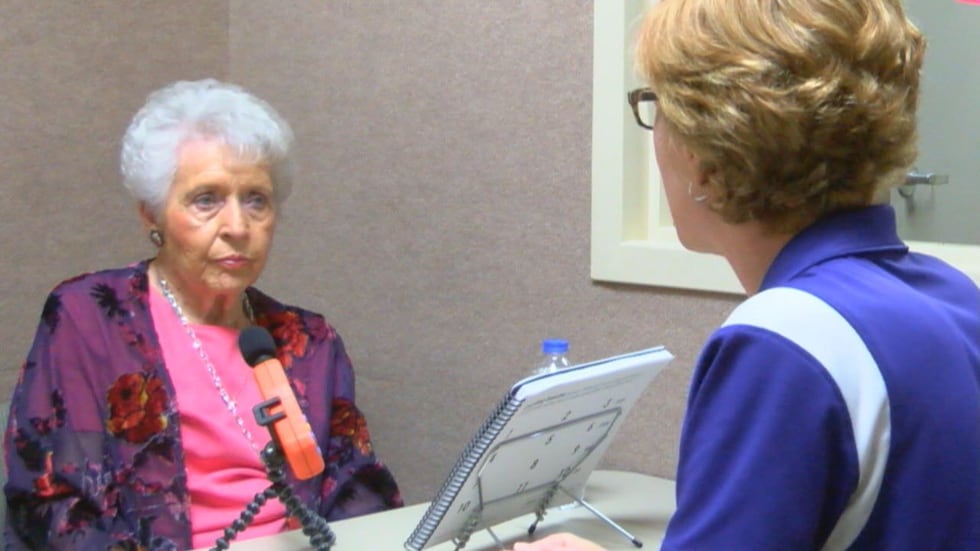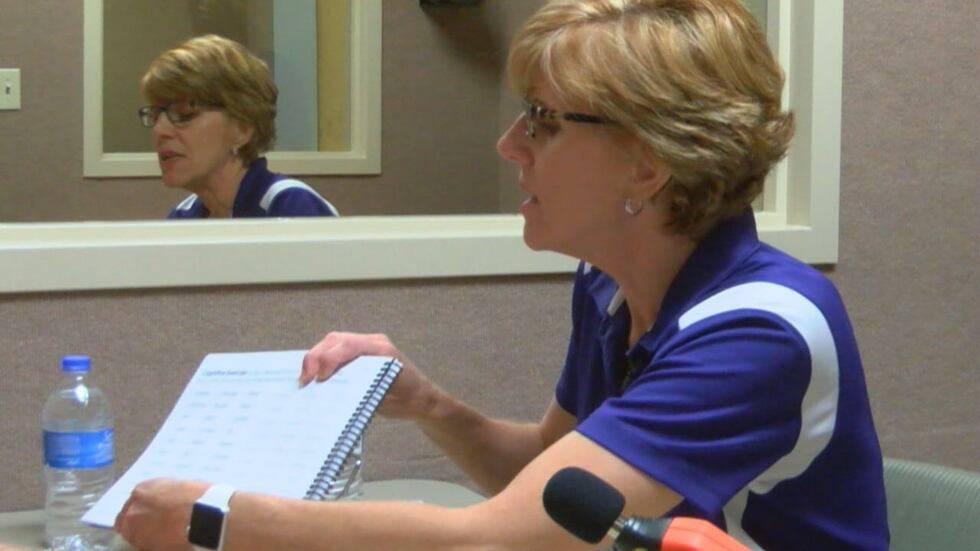 NACOGDOCHES, TX (KTRE) - Free speech therapy for patients with Parkinson's Disease is now available in Nacogdoches. The Parkinson's Voice Project, in collaboration with the SFA Stanley Center for Speech and Language Disorders, wants patients region wide to know about this unique opportunity.
The exercises preserve the voices of those with Parkinson's.
"Speak with intent. All right," said the center's director Deena Petersen as she began a demonstration lesson with Lavelle Matlock of Nacogdoches. The 81-year-old woman, smartly dressed with a fresh hairstyle, began to project the syllables, "May, me, mi, mo."
Matlock is practicing speech therapy exercises to prolong her speech.
"Good. That was great. You are really speaking with intent that time," praised Petersen.
The specialized therapy for people with Parkinson's, a progressive disease, is called 'Speak Out!'. Early intervention is essential.
"It's important because 89% of patients with Parkinson's Disease have a speech difficulty or struggle with speech and swallowing," explained Petersen.
Patients are taught how to speak with intent and deliberation.
"We're strengthening the muscles for speech. That's why it's important to do it everyday," said Petersen. Twice a day, 15-minute practice sessions are encouraged.
Speak Out is a a two-part therapy program of speech, voice and cognitive exercises.   Matlock sees it as a commitment that could prolong her independence.
That's my dread that having to depend on my kids for everything, so anything that can help me, I'm all for it," said Matlock. She was diagnosed with Parkinson's about 7 years ago. Her father had it as well.
In a region called the Parkinson's Belt because of the high number of cases, anything offered free of charge to improve patients' quality of life is praised loud and clear. Why Matlock's speech projection improved before the lesson was over.
"I don't feel like I would want to walk up to somebody and be quite that strong, but if it's going to help me maintain my voice I might have to learn to do it."
"Speak Out" is reaching out to neurologists from Tyler to Livingston. The first four week session begins Sept. 4. For more information, contact the center at (936) 468-7109. For more information on the Speak Out! program or other providers go to www.ParkinsonVoiceProject.org or call 1-855-707-7325.

Copyright 2018 KTRE. All rights reserved.